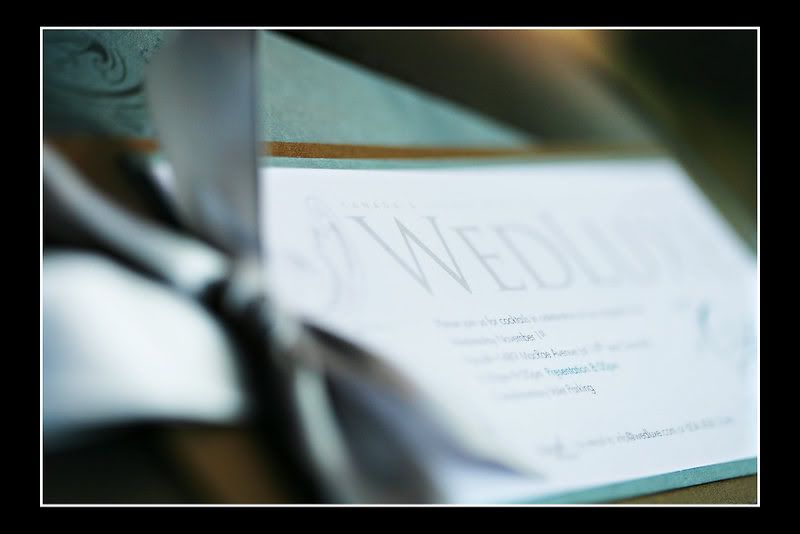 I just opened my invitation to the launch party of
Vancouver
's latest wedding publication, and just by looking at it, you can tell
Wedluxe
is going to be a wild success. The shimmery envelope, the teal & brown colour combo, the romantic font, the silk ribbon: yup, this girl obviously knows a thing or two about attention to detail!
I'm talking about Angela Desveaux, the publisher and editor of this luxury wedding magazine. How she has the time and energy to create something like this is beyond me considering she and her husband Bruce already run a cutting-edge multimedia company as well as creating impeccable wedding stationary.
We're totally excited to be connecting with other top professionals in the industry like amazing designer Kim Raddysh , gown gurus Angie & Janice from I Do Bridal just up the road from our home in White Rock (if you haven't been to their salon & you haven't yet found your dress, you must go – I'll just leave it at that) and a bunch of other ridiculously talented Vancouver photographers like Lori Miles, Camille Fortin, Kim Christie, Reine Mihlta, Leanne Pedersen, Stephen & Jennifer Bebb, Sandra Leung and Jana Vackova.
From what I gather, the magazine is kindof like Canada's answer to Grace Ormond's Wedding Style, the ultra-posh US magazine (you can see our work in there too). Make sure you pick one up when the debut issue of Wedluxe is out. You can add it to the pile of great wedding mags out there - tons of inspiration for all our 2007 brides planning their weddings!