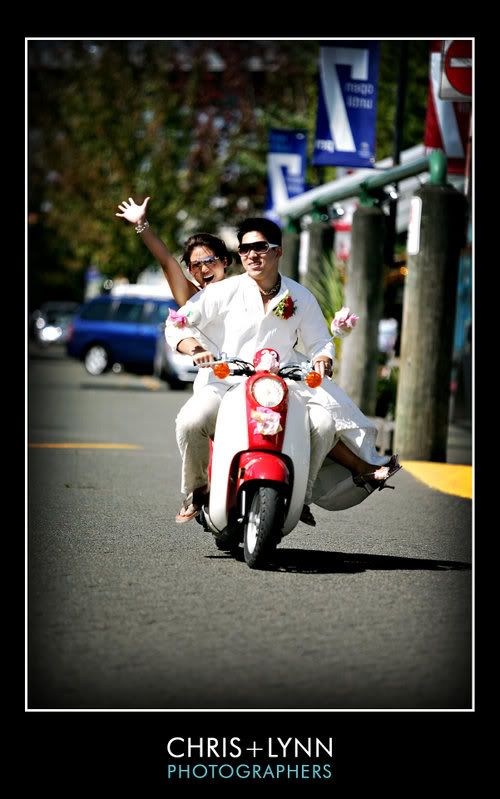 What do you get when you add scooters, a dance contest, and bare feet? One super-fun wedding! Jasmine was one of the most exuberant brides
ever
& her day was filled with laughter and joy. She and Kenny were all about celebrating every moment.
The guys arrive in style.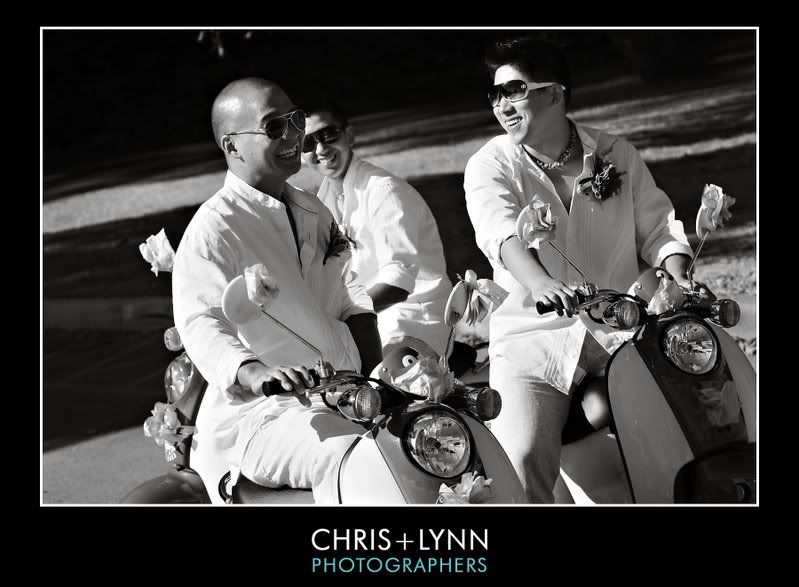 Jasmine and her father were super-excited about walking down the aisle.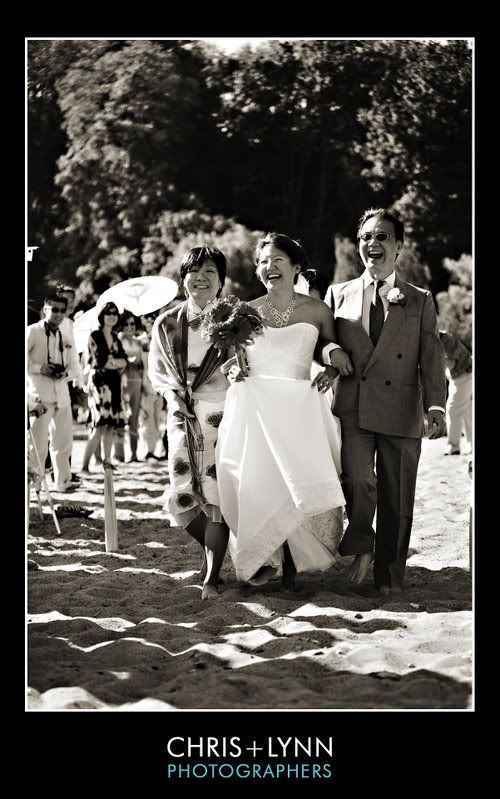 What a day for a beachside wedding!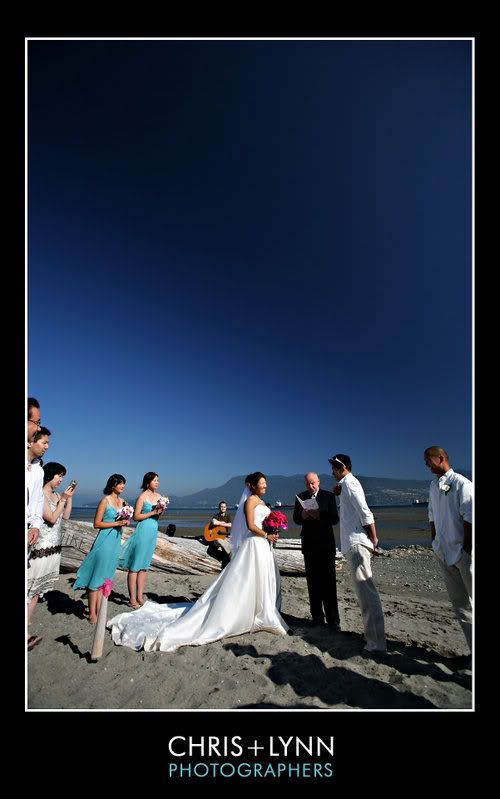 Kenny gives his new wife a piggyback across the sandflats.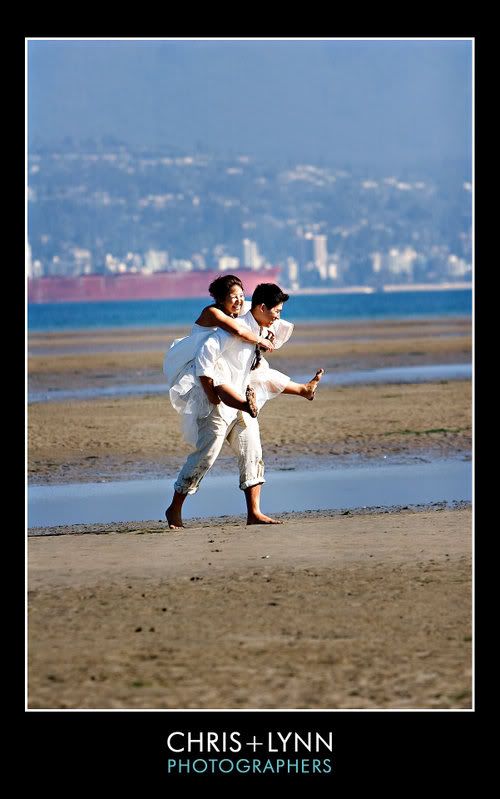 Until she challenges him to a race!
The happy couple nose to nose.
And on route (via scooters) to the reception on Granville Island.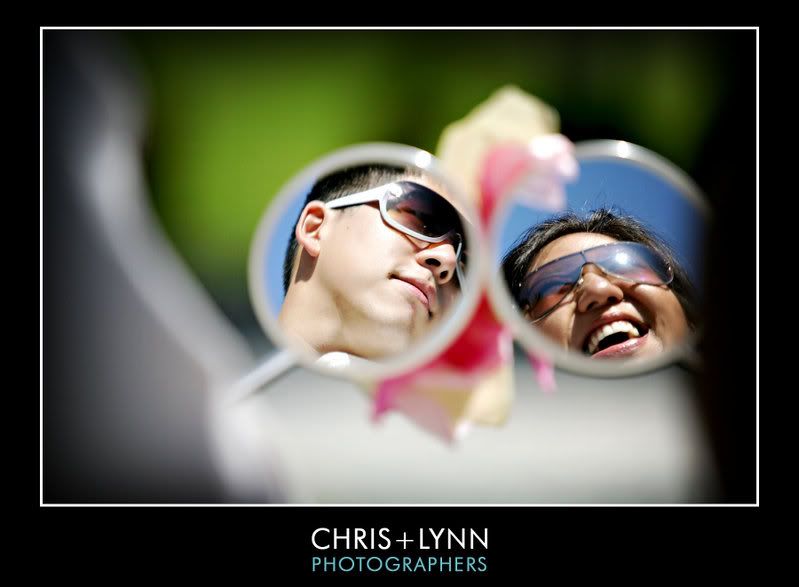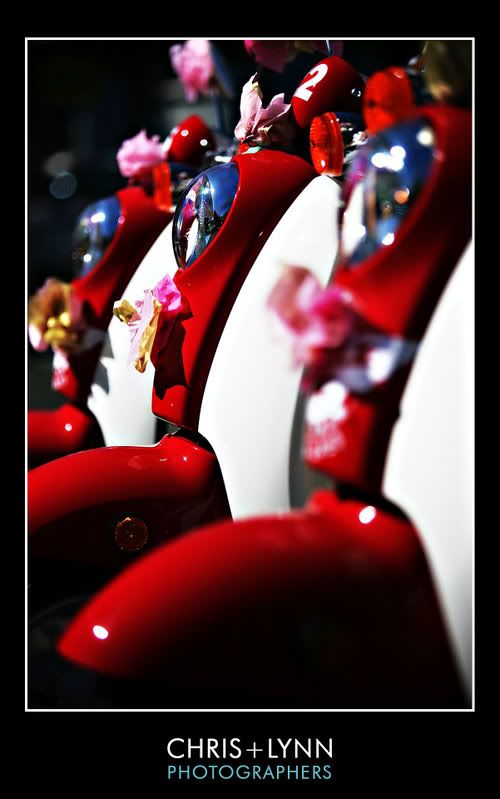 Jasmine in her shades (look, there's Kenny in the reflection!).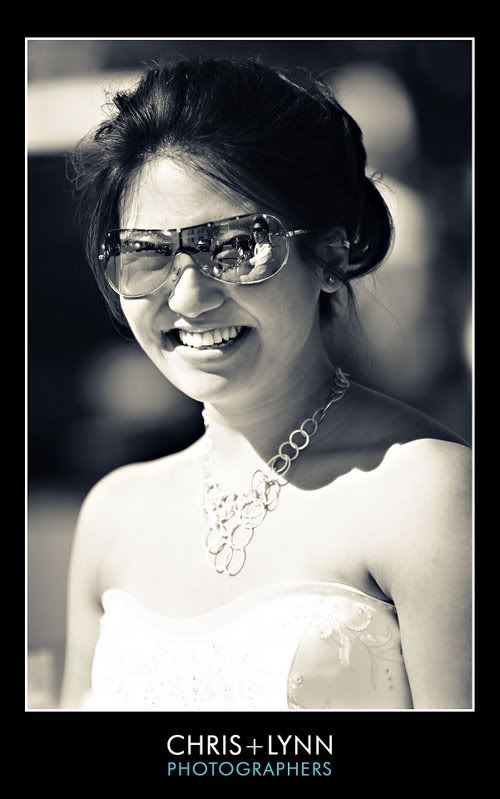 The most crazy cake-cutting of the season. With a butcher knife!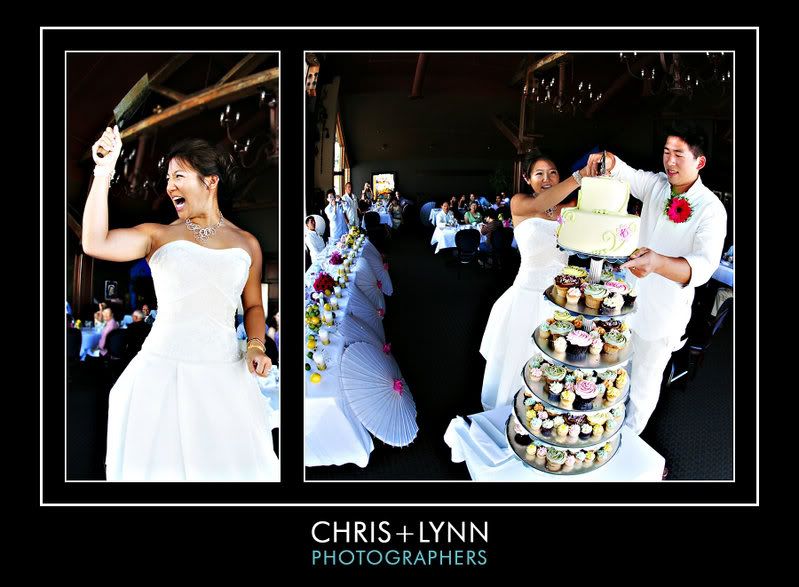 Instead of a first dance, they had a dance-off! Some smooth moves of the guests (a la Andy Warhol).
Speaking of dancing, check out the bride!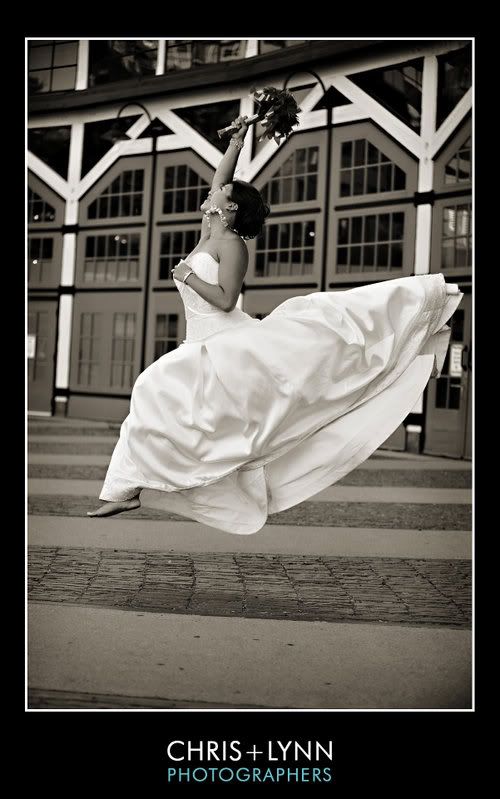 Love this shot by our second shooter Tim Beckford who came up from Florida to hang with us.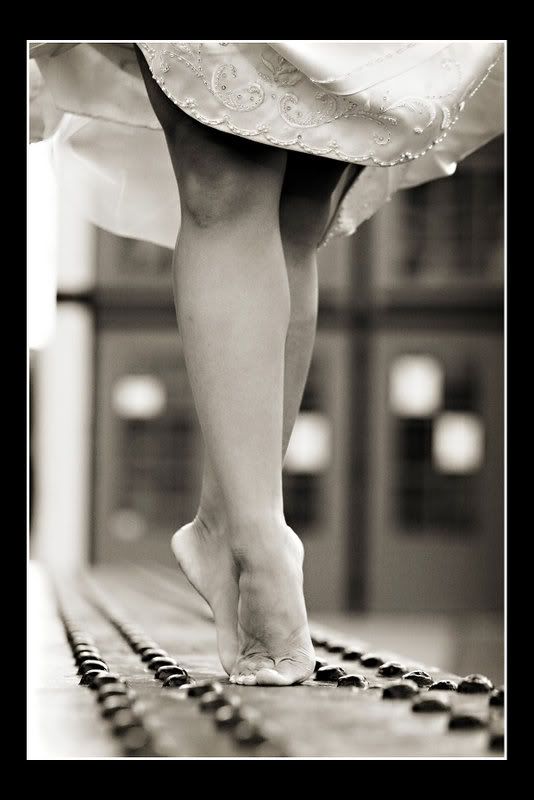 Although they loved to laugh, Jasmine and Kenny loved to snuggle too!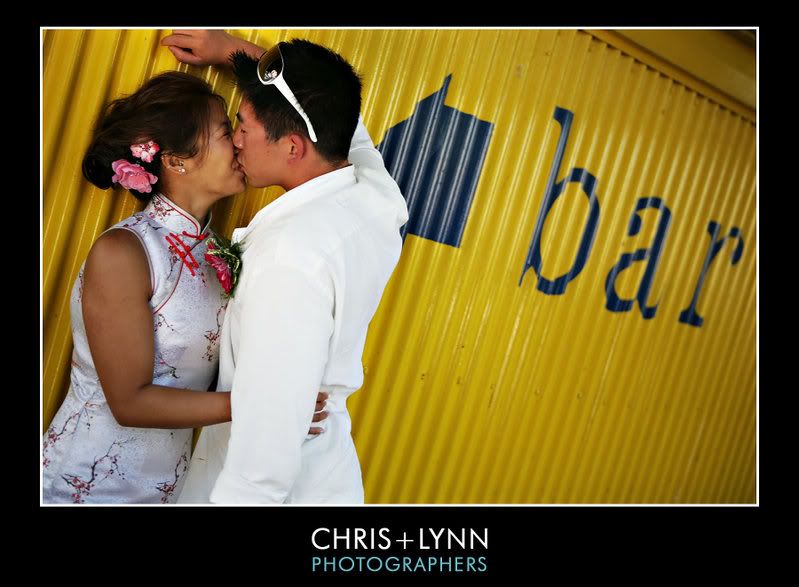 One of my favs from the day - loving the interesting light and lines.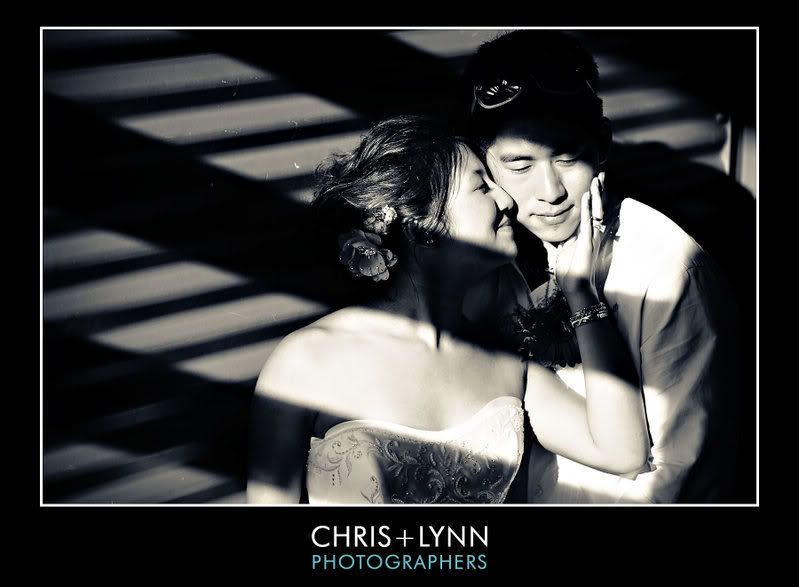 Congrats guys!