Congrats to one of our September 06 couples
Jasmine & Kenny
! Their playful beach wedding is featured in the current issue of
Real Weddings Magazine
. And our photograph of their gorgeous cake, created by the fabulous Heather & Lori of
Cupcake
s
, is the cover image.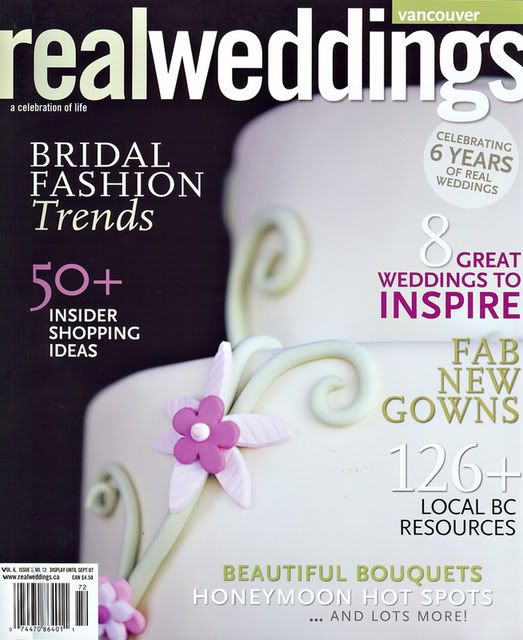 Inside their 8-page spread, you can see that this amazing cake is the top layer of six layers of cupcakes! Jasmine had to climb up on a chair to slice it, and she did so with characteristic style: with a giant Chinese meat cleaver! These guys were so much fun to photograph - their energy and excitement made our job easy!
If you need some great ideas for your upcoming wedding, be sure to pick up this issue - Mike Alexander and his fabulous staff outdid themselves with this issue, their tenth (and biggest!) to date!