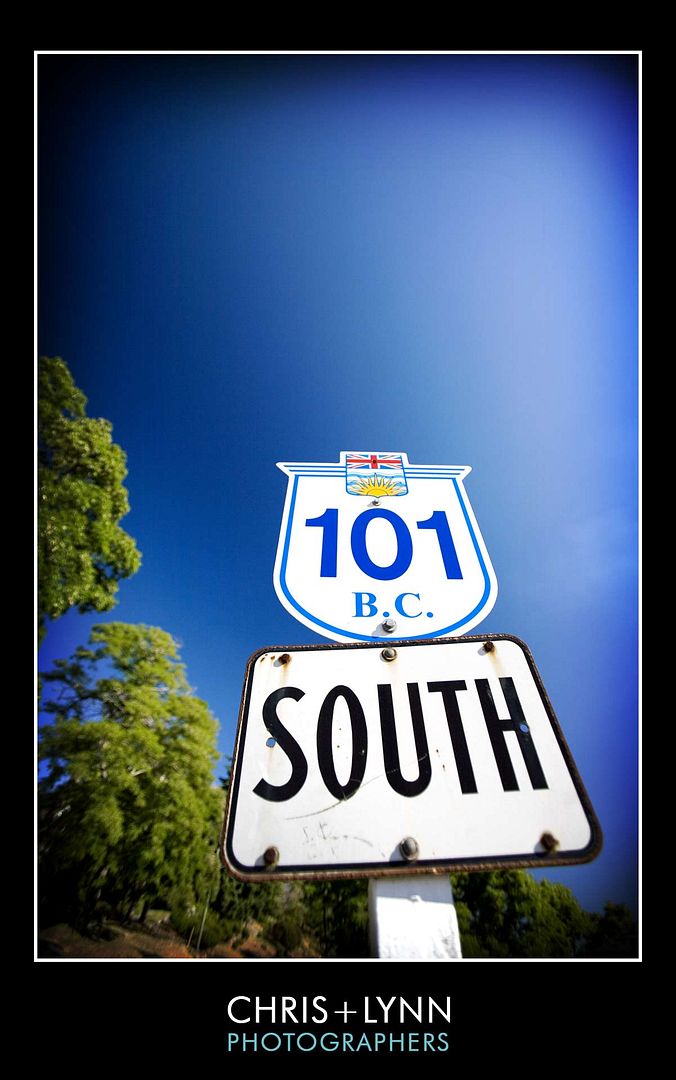 We're at the beginning of the 24,000 km highway that winds its way along the coastline all the way down south to Mexico. Route 101 starts here at the tiny village of Lund, and we're here hanging out, eating super-gooey cinnamon buns on the patio, rock-scrambling along the shoreline, and dangling our legs over the pier while on assignment for British Columbia Magazine (check out our stories Land of Legends and Destination:Clinton in this season's issue currently on newstands).
The waterfront town is on the Sunshine Coast, and it's pretty darn sunny and smoldering! At over 30 degrees, it's so hot we decided to go for a dip in the ocean after kayaking over to Savary Island. The little island feels like a tropical oasis with its sweet beaches.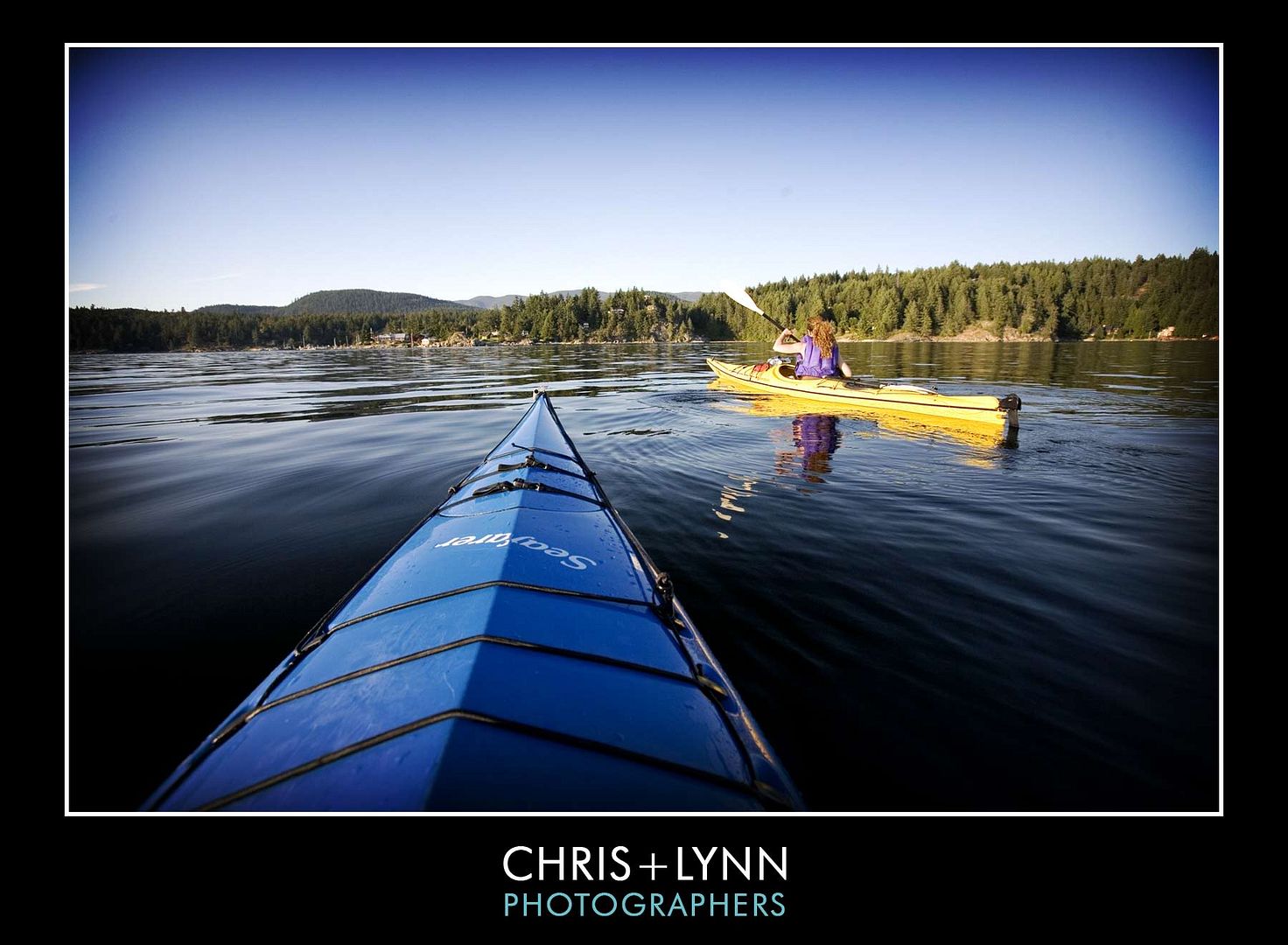 It's so charming, even moody old Captain Vancouver liked it when he passed through some two hundred years ago. It took us a couple hours to paddle over, and we had to navigate some pretty big rollers (well, they felt big in a kayak), but the white sandy beaches we relaxed on for the afternoon were well worth it.

On the way back, the ocean was calm, we saw one bald eagle, and four wide-eyed seals followed us. Nothing like a sunset paddle. And a glass of wine on the patio of The Sunset At the End of the World Restaurant on the shores of Lund.