Rhea and Tim are another awesome LA couple who just love British Columbia! The couple wanted to have their engagement shots here in Vancouver because Rhea lived here while growing up. And because it is truly one of the most beautiful cities in the world!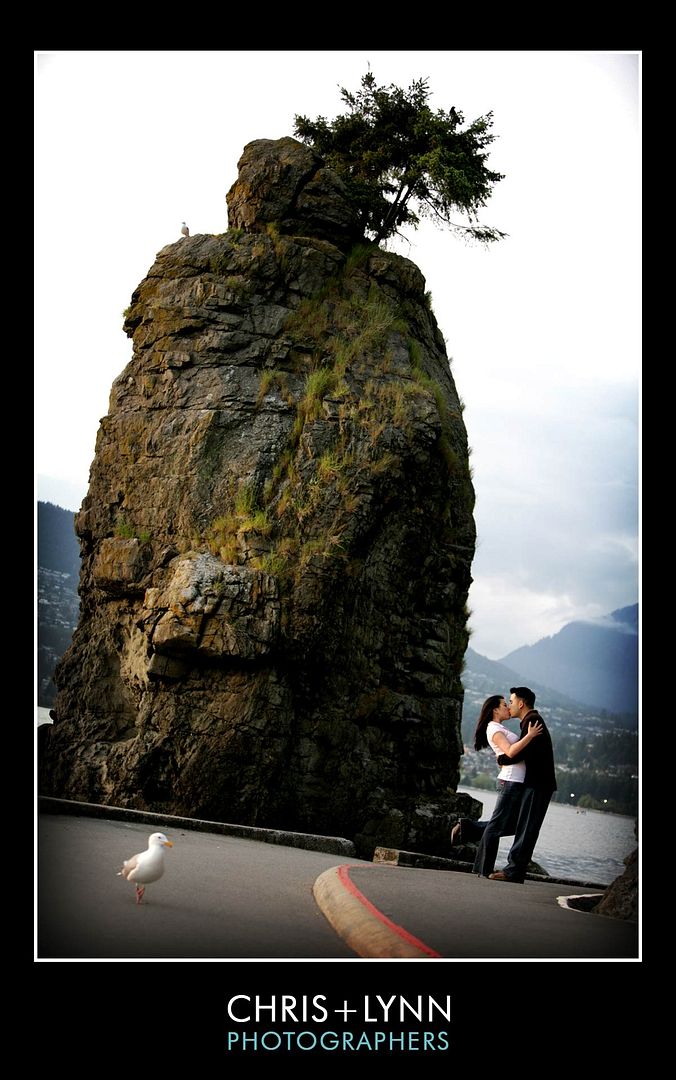 These two cuties first met when they were toddlers. As they got older and went their separate ways, they always kept in contact through letter-writing, and are now set to be married in California this fall!
We had tons of fun traipsing around town together. The four of us all had so much in common. I could not believe it when I found out Rhea, Tim, and I all grew up learning to play Suzuki violin(!).
Hanging out on the seawall.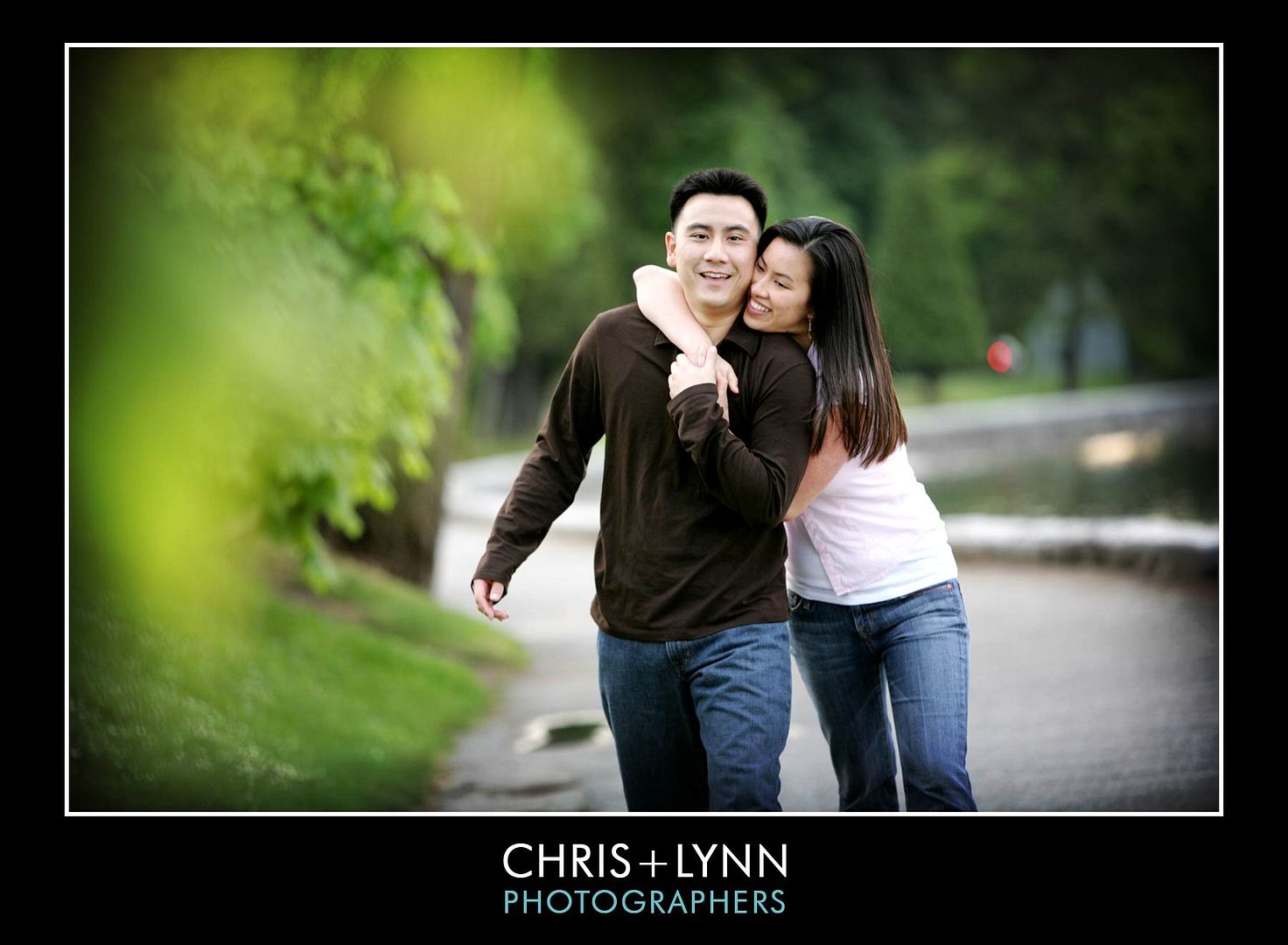 Getting romantic
beneath
the seawall.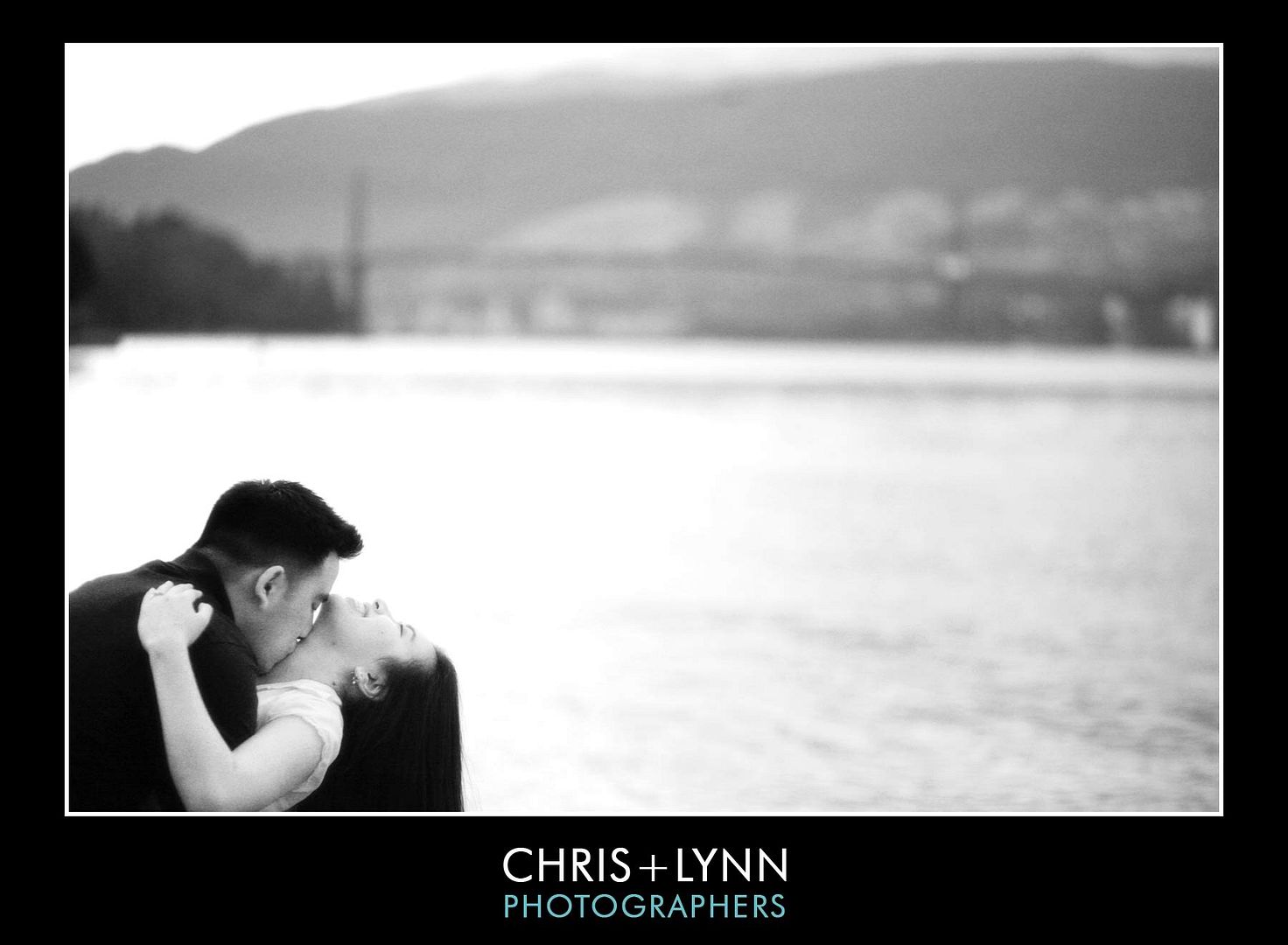 Mountains, ocean, seastacks...and love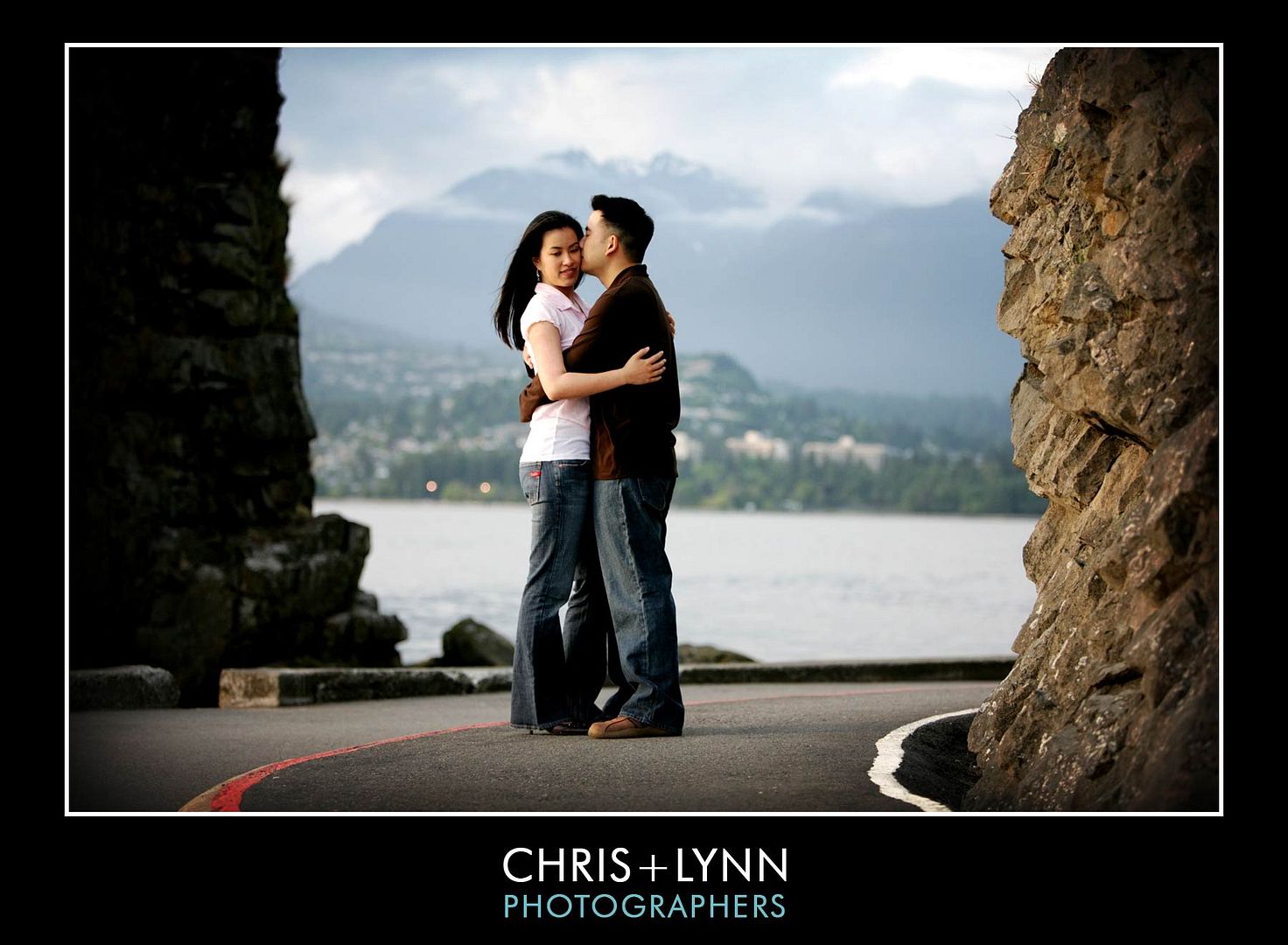 What kind and genuine people~we know their wedding and their life together will be nothing less than beautiful. Congratulations!