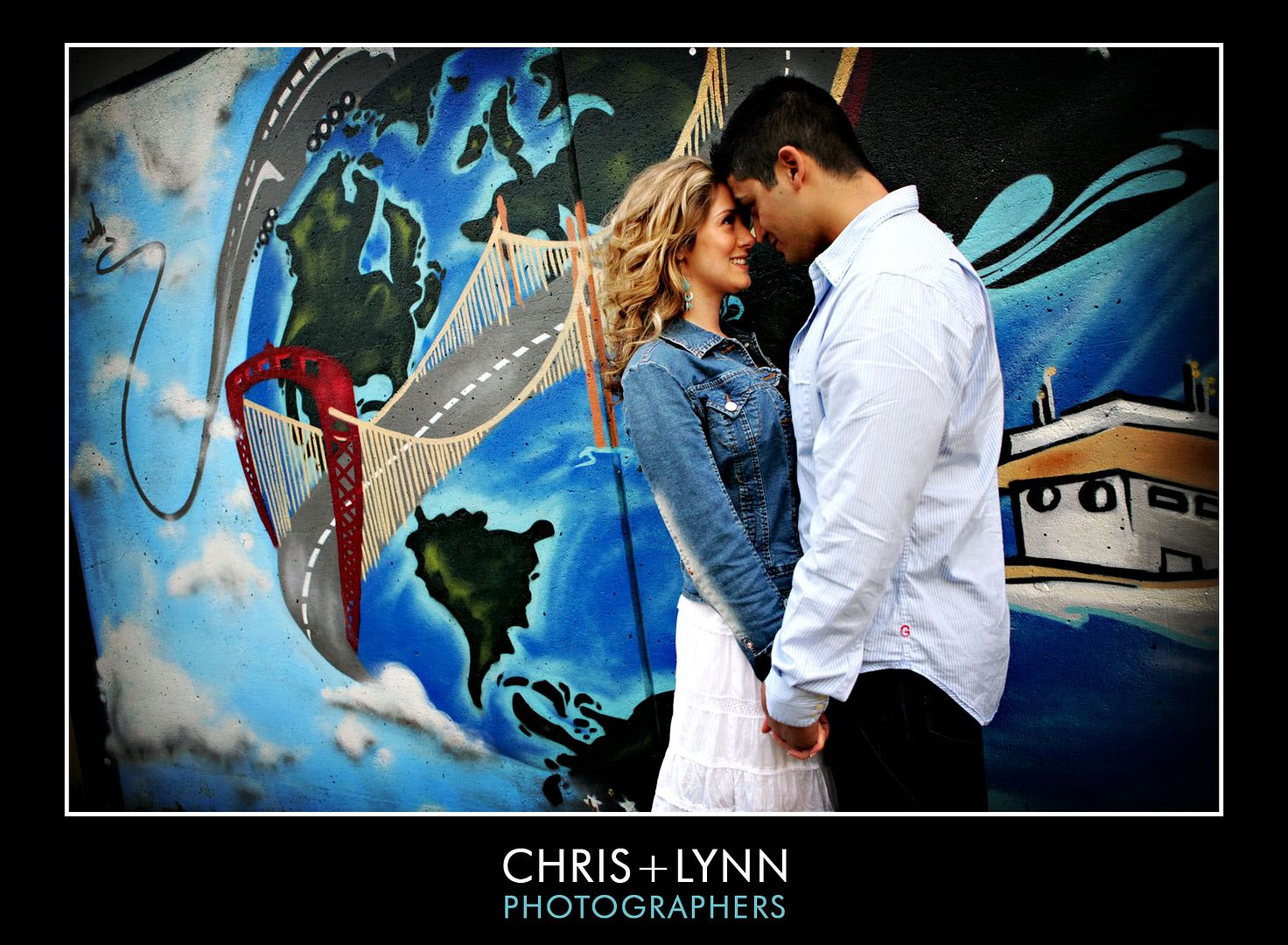 Gonz – you gotta love this guy! Though he said he was nervous about being in front of the camera, he is pure magic ~ and it doesn't hurt that his fiancée Jessica just happens to look like a covergirl!
During their e-session, he stopped traffic for us, found the best routes to our locations, and gave restaurant advice to some British tourists who thought the couple were celebrities on a photo shoot! And why not? They looked like stars as they checked each other out in front of our favourite blue wall...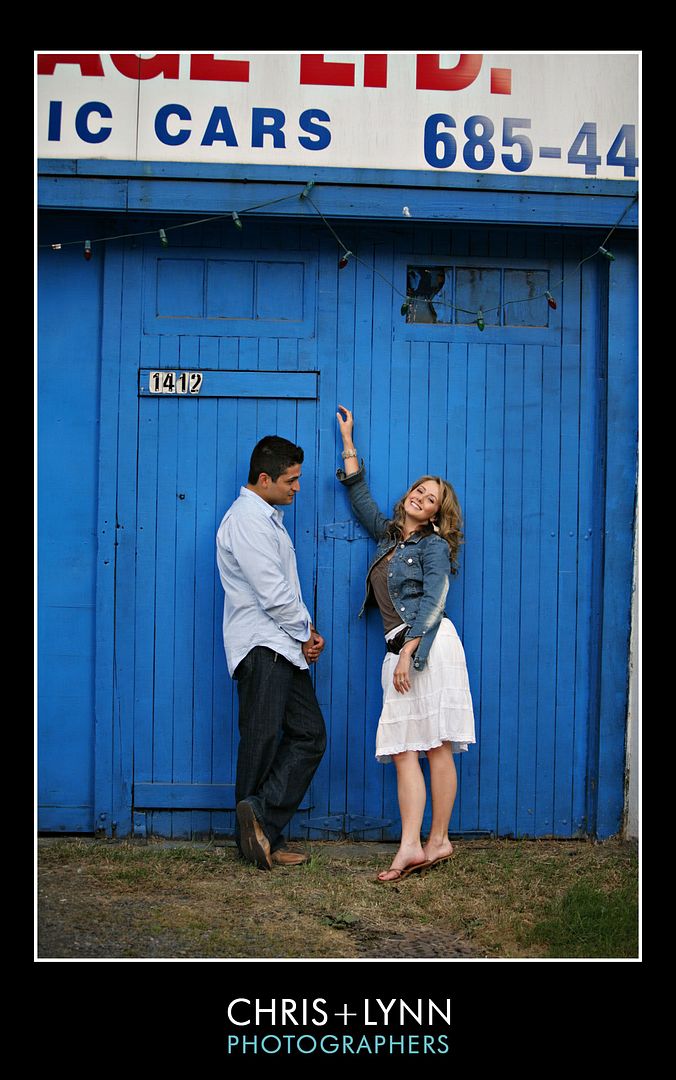 Snuggled up in a doorway...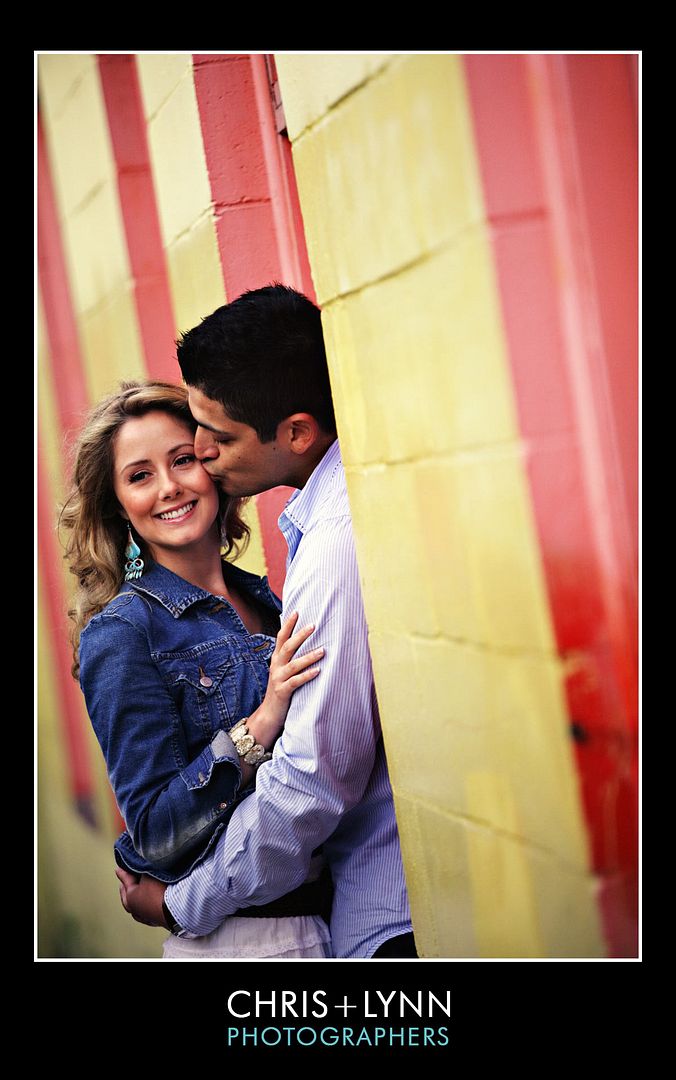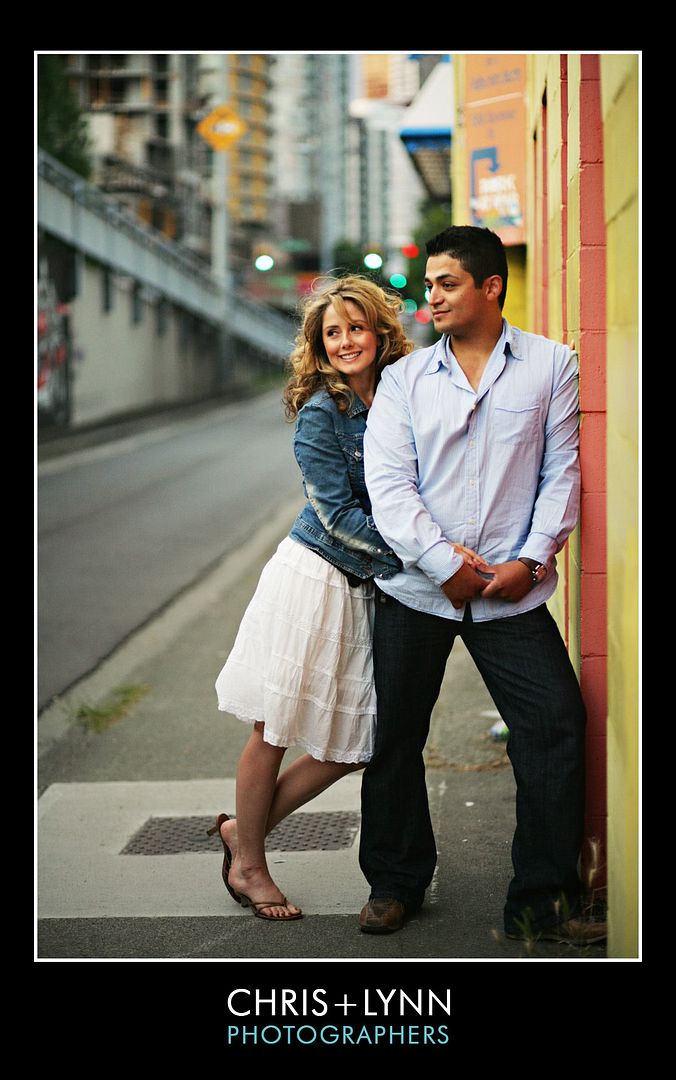 And got passionate under the bridge...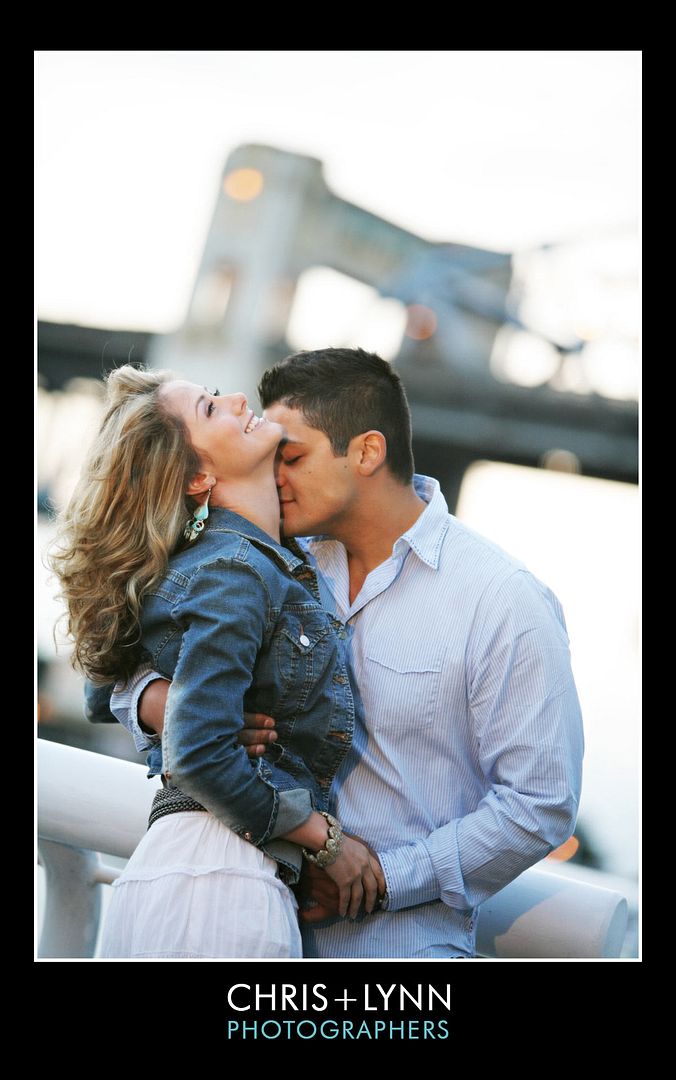 And
Gonz kept his girl warm when Chris wanted to get "just one last shot" on the bridge after dark (it was worth it – dontcha just love the light trails?!).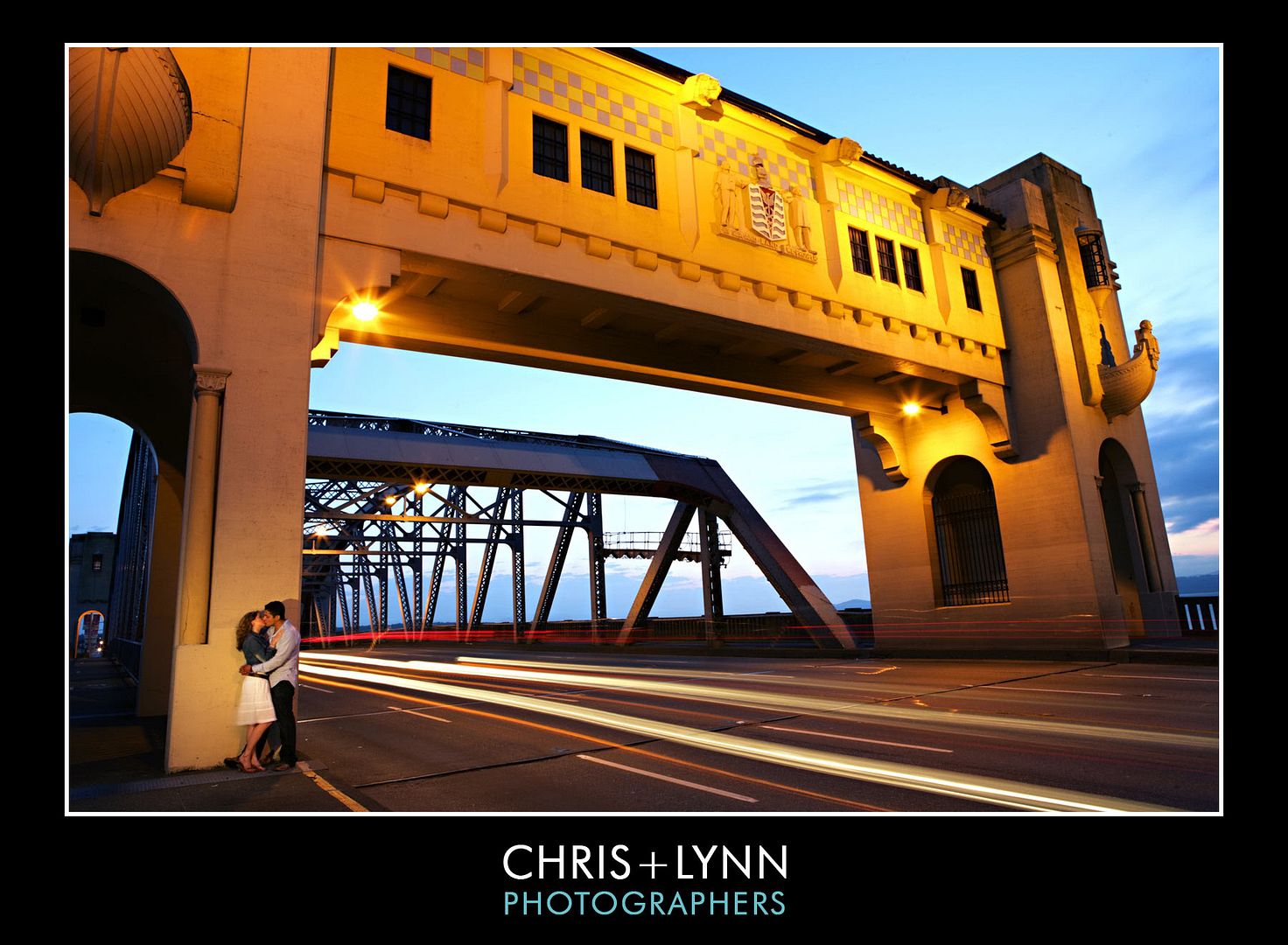 Congratulations guys! And don't forget – "It's good to be Gonz!"