Vancouver Wedding Photographers
Jam-packed full of action, events, colour, traditions, laughter, and of course,
Sandy & Sonny's
uncontainable LOVE, the couple's wedding was amazing! With a thousand guests and activities stretching over four days, we had the whole C+L team out in full force, including our fabulous associate Sarah, our intrepid assistant Garrett, the always-chill
TJ,
and led by the inimitable
Colin
. Thanks, guys!
Sandy & Sonny's big, beautiful album has over a 100 pages so it was super-hard to choose which images to share, but here are just a few of our favourites.
Sonny's wedding day attire.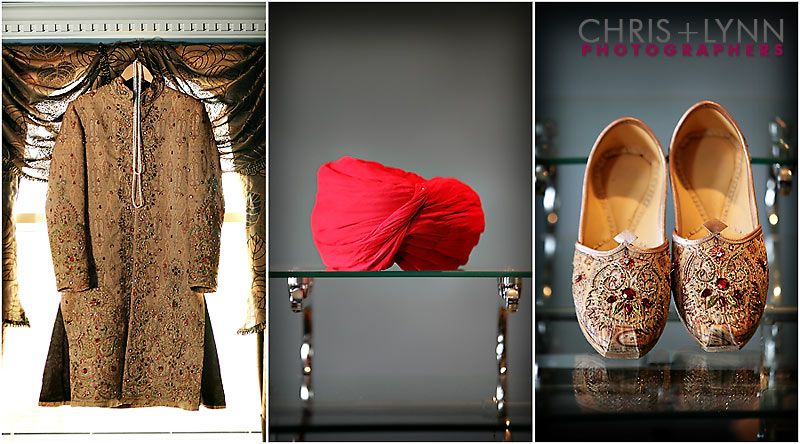 The ceremonial tying of the turban.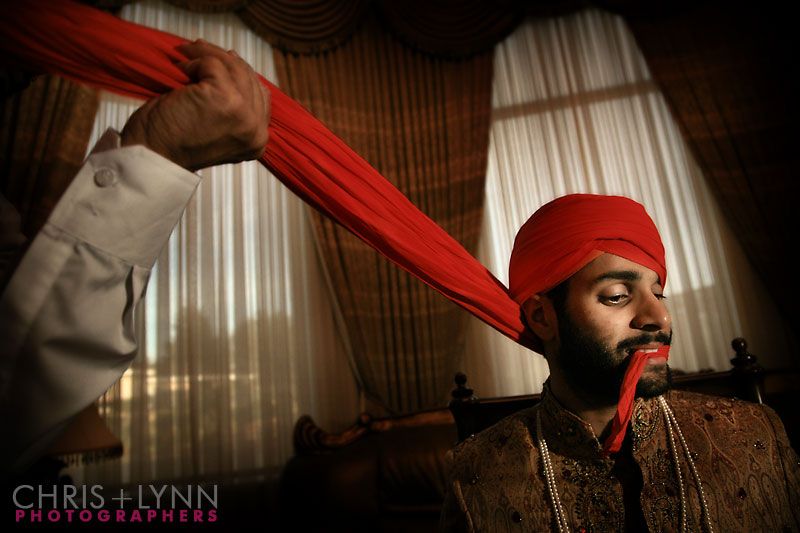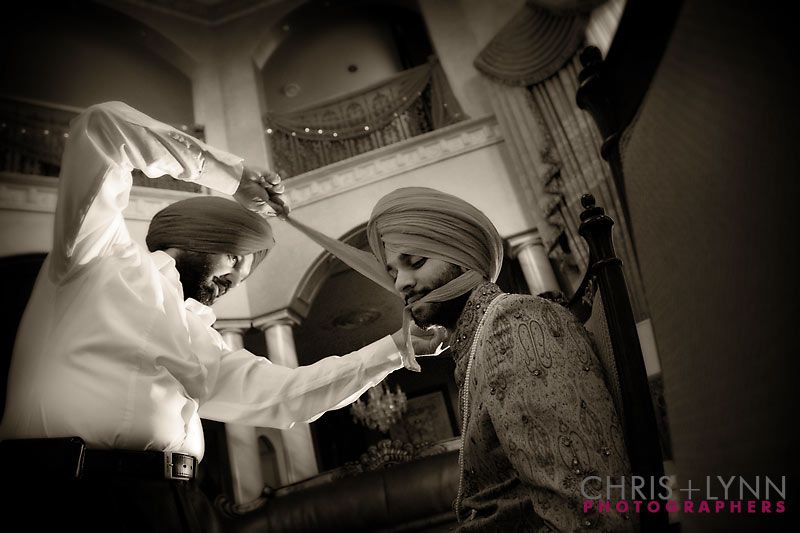 Sandy's sparkle.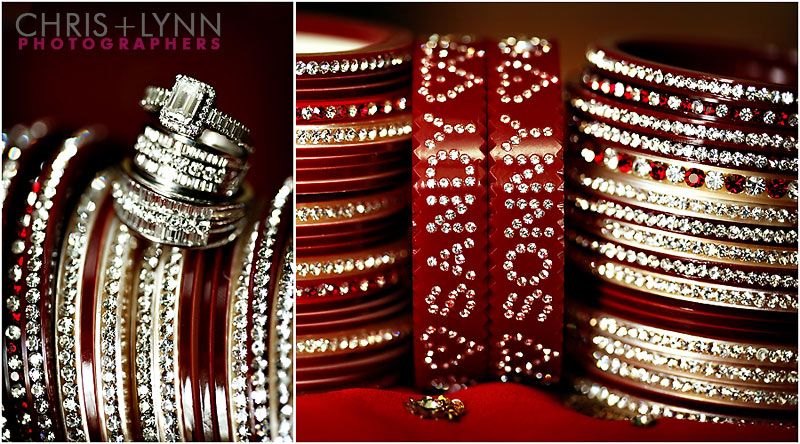 And the always sparkling Sandy. She is a photographer's dream, & perfectly captured by TJ: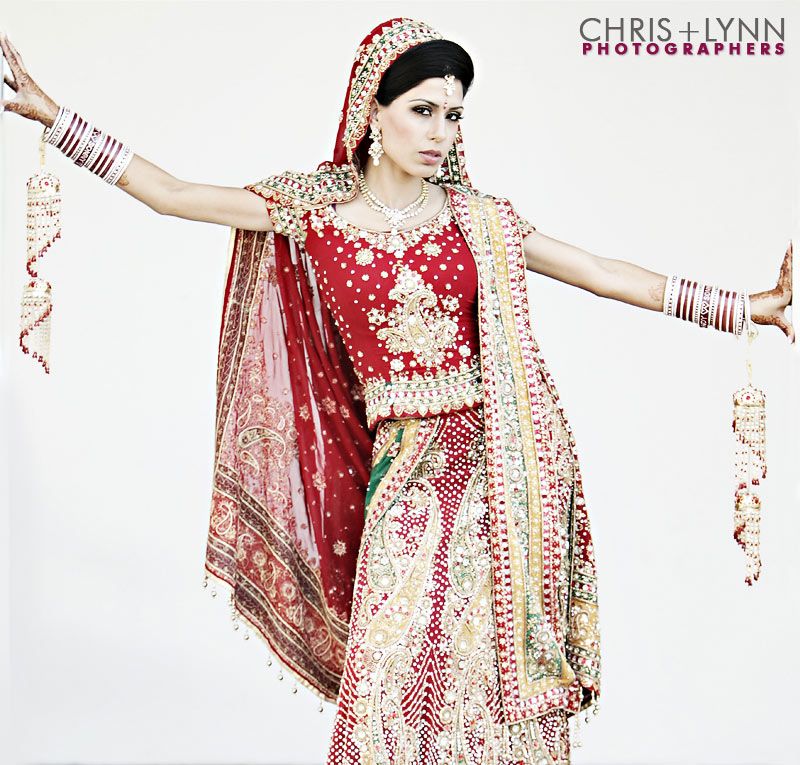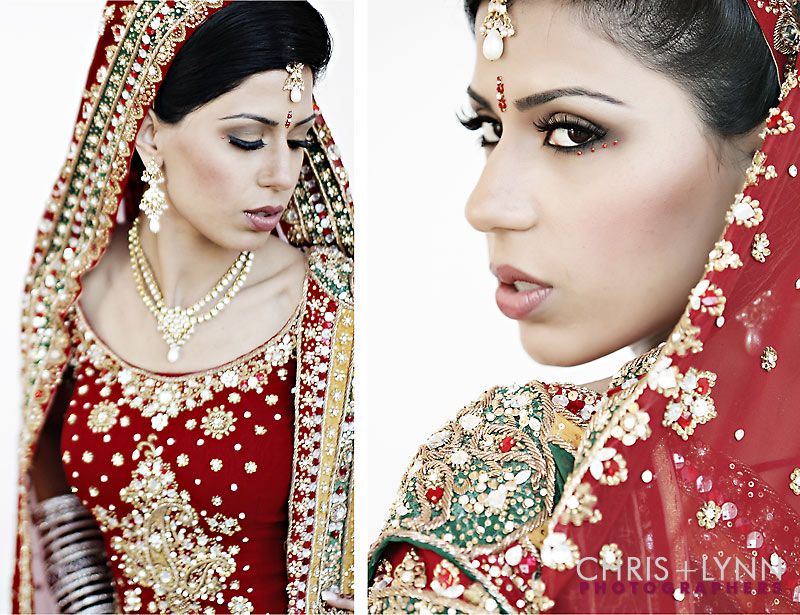 Sonny arrived at the temple in the traditional way, by horse. Looking very regal, Sonny!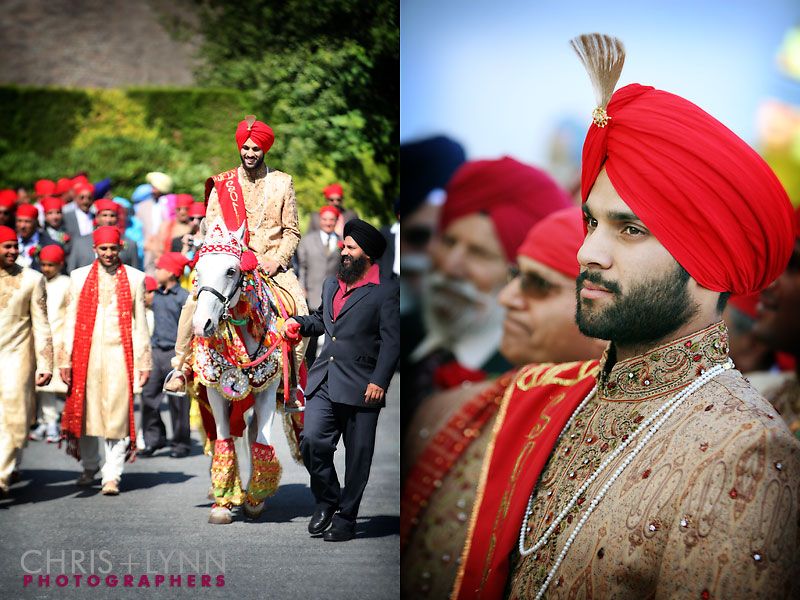 Though tradition dictates the couple shouldn't speak or smile during the ceremony, Sandy & Sonny couldn't hide their happiness. My favourite moment.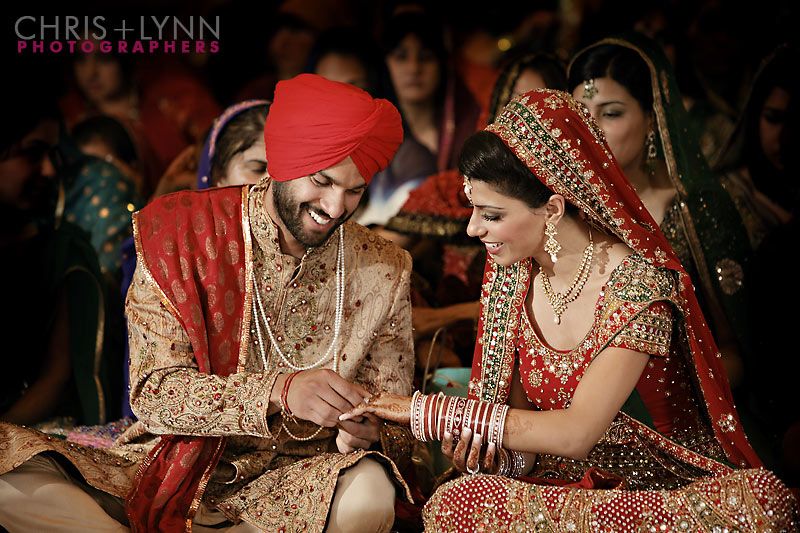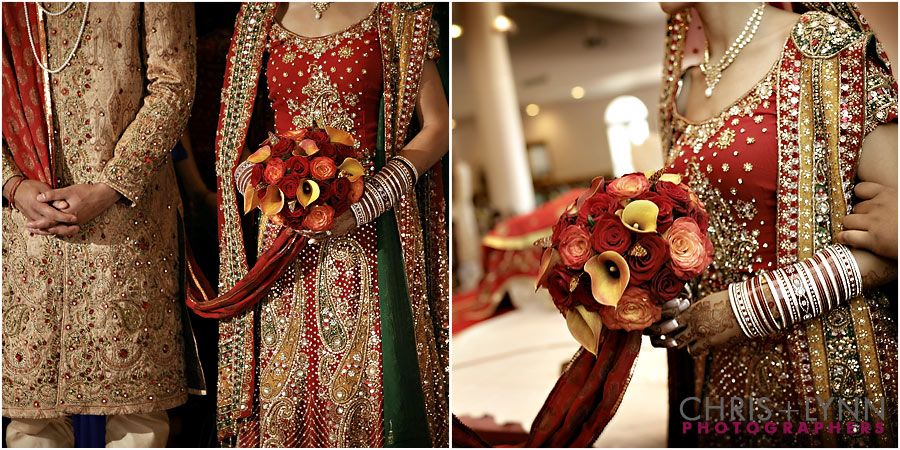 The couple left in a vintage car - love this album spread.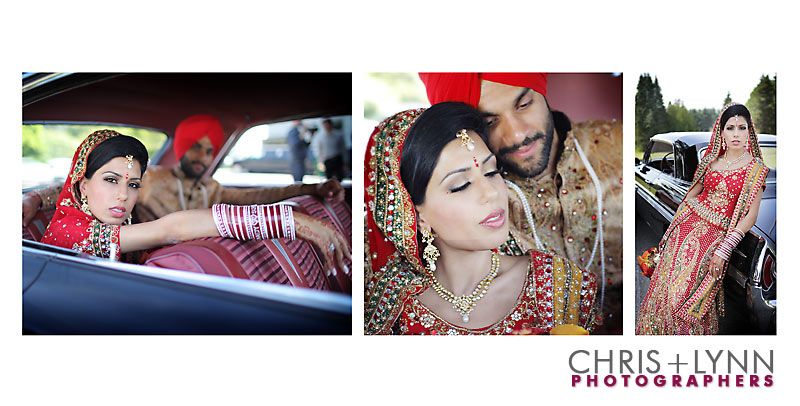 Joyous traditions.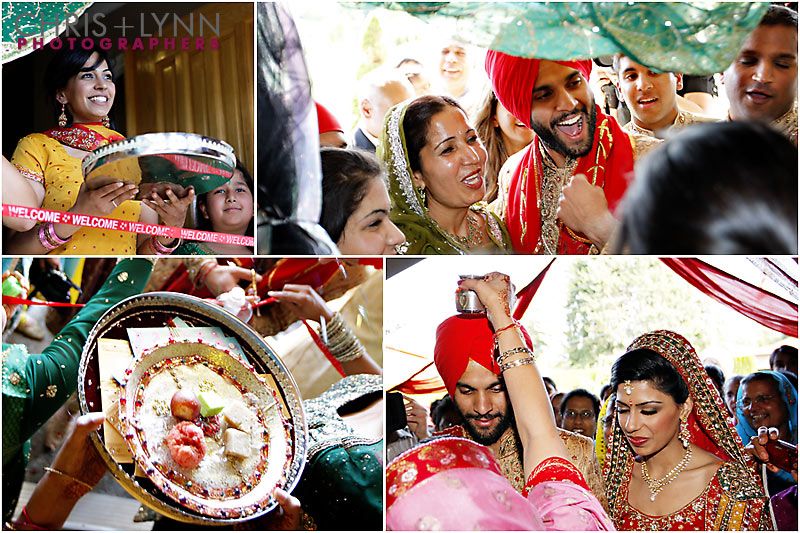 A change of outfits and then Colin rocked a quick sunset photo session in family farm's blueberry fields. Another of my favourite album spreads.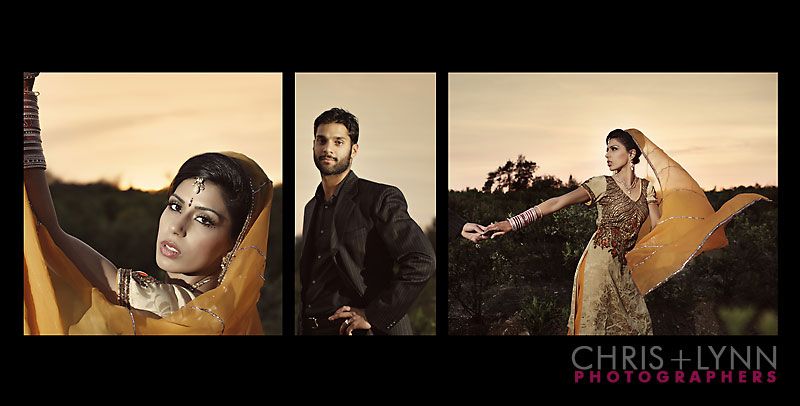 A freshly shaven Sonny gets ready for the extravagant reception with his dad, Lucky.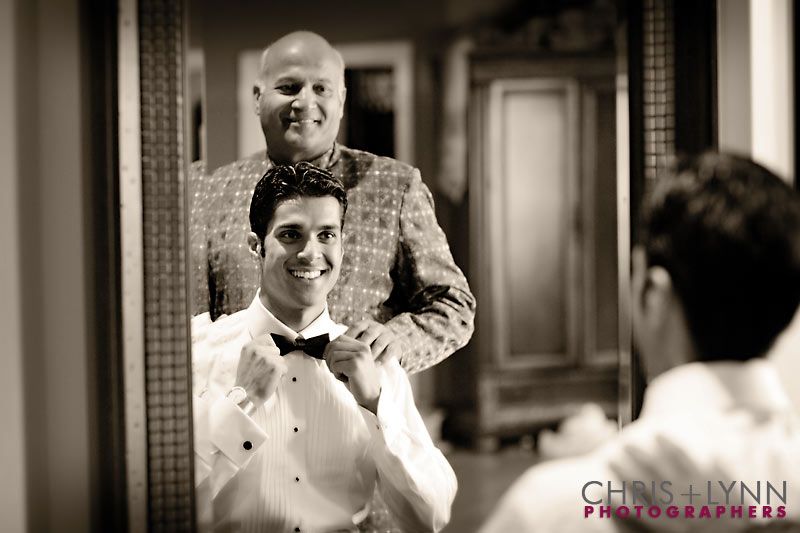 Sandy. As previously mentioned, a photographer's dream :)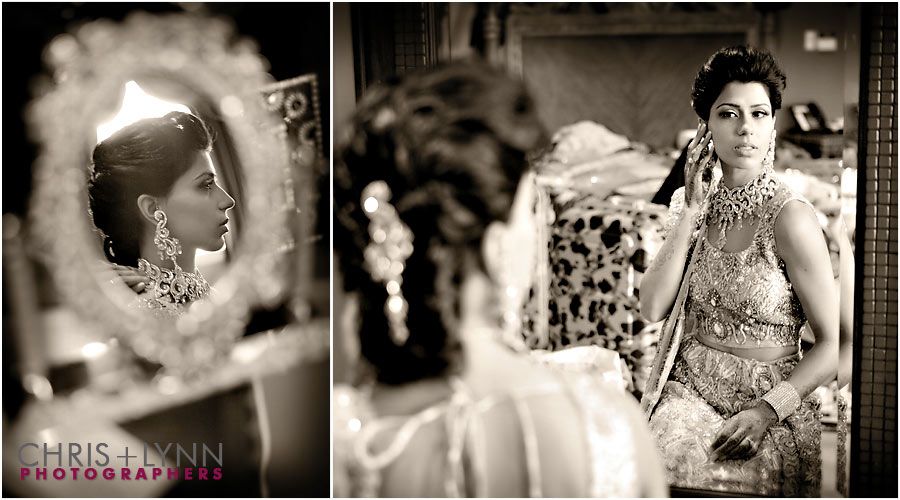 Chris knows this is his fav from the wedding & is pretty sure it's actually his favourite image he shot all season.
More sparkle.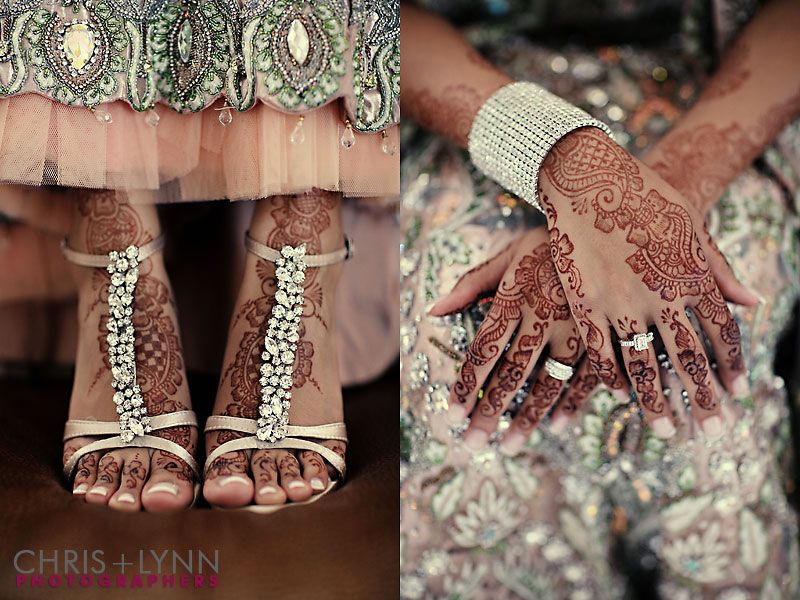 More Sandy.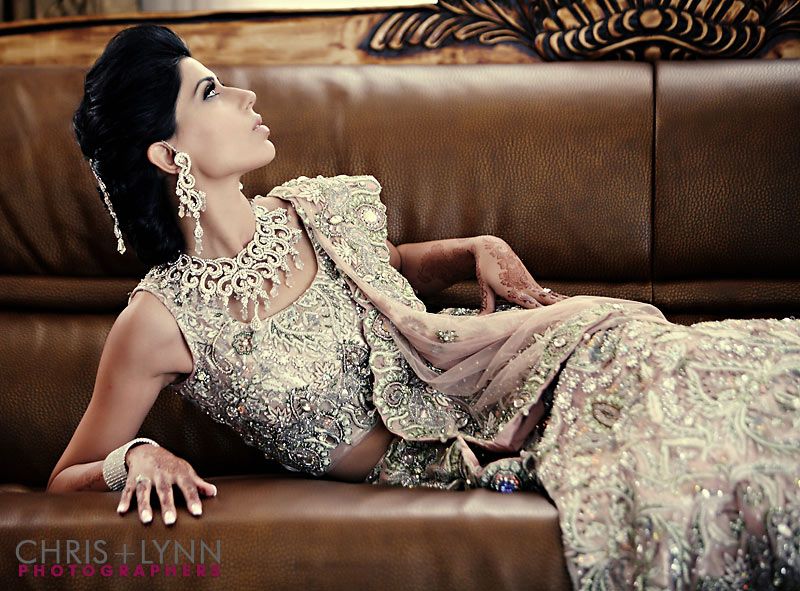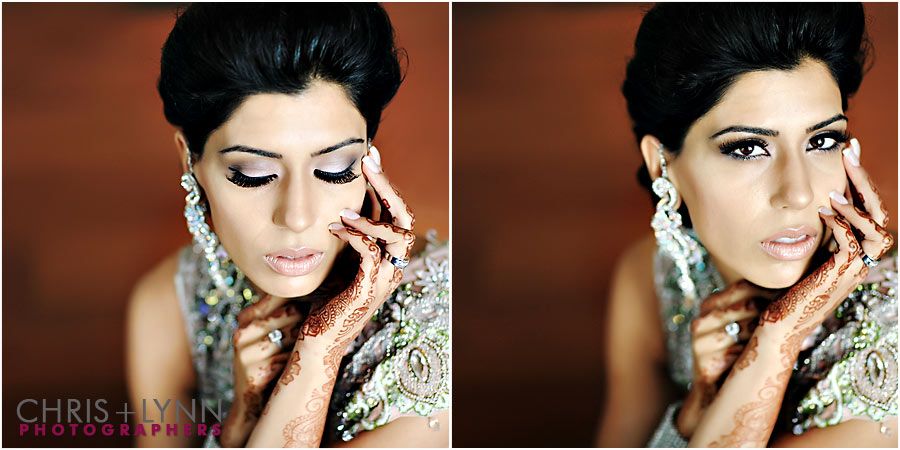 It's so nice to create portraits of a couple in a place that is meaningful to them like their home.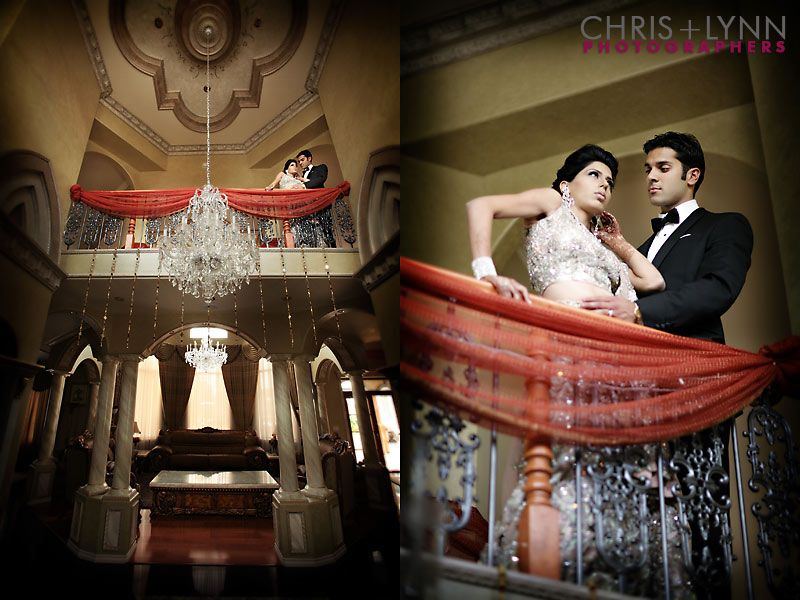 We stopped for some more portraits along the way to the reception.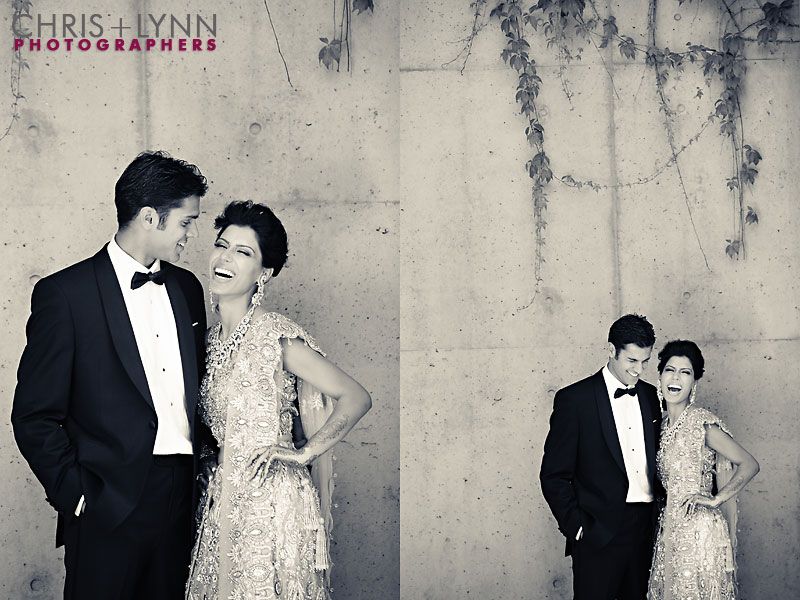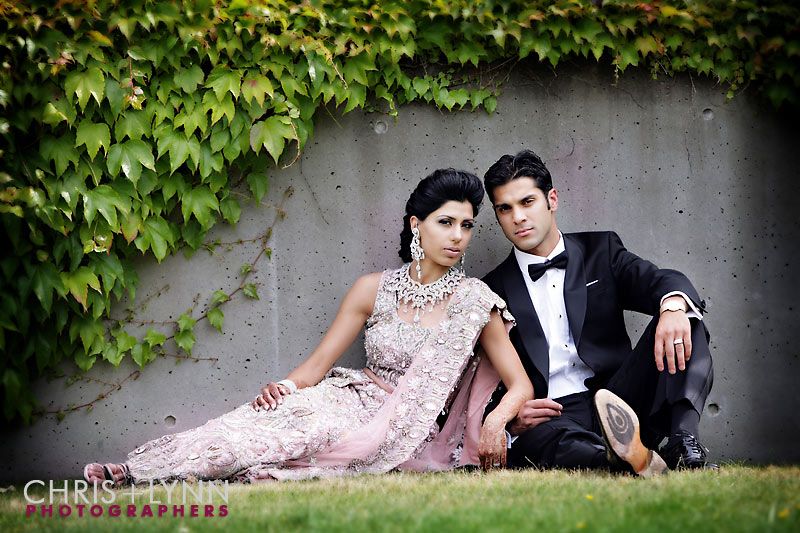 Lots of gorgeous details.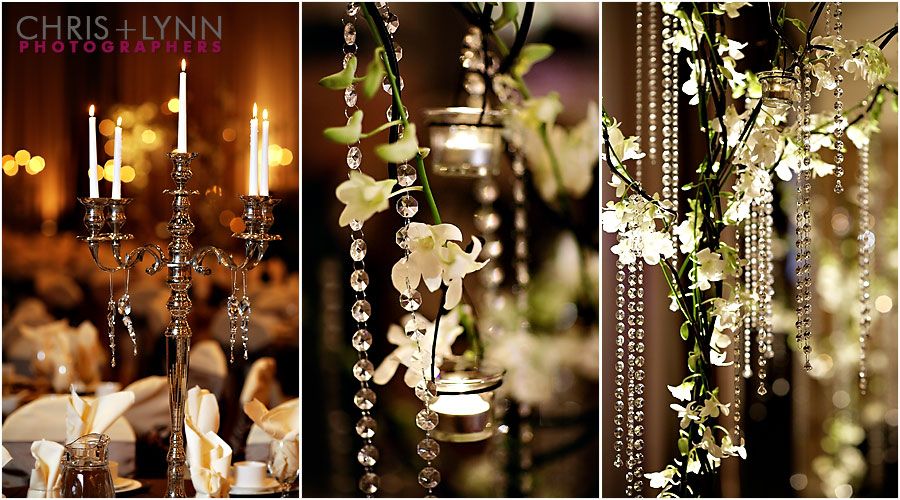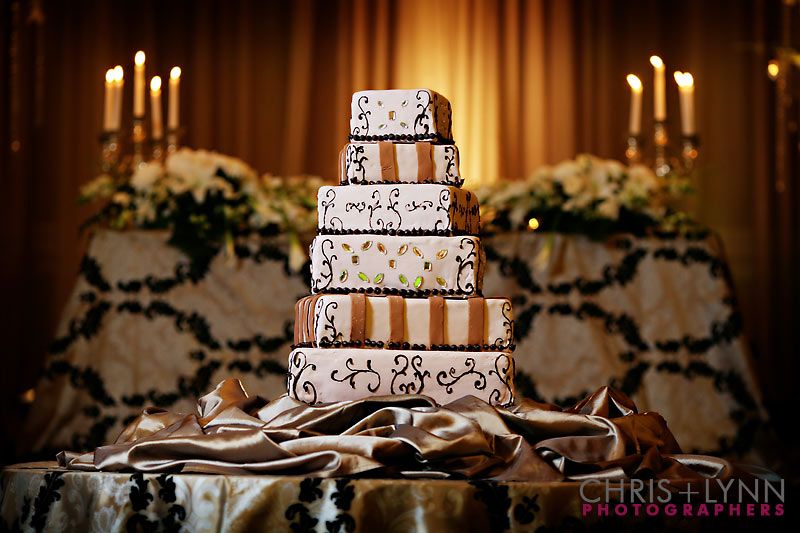 Now this is a grand entrance!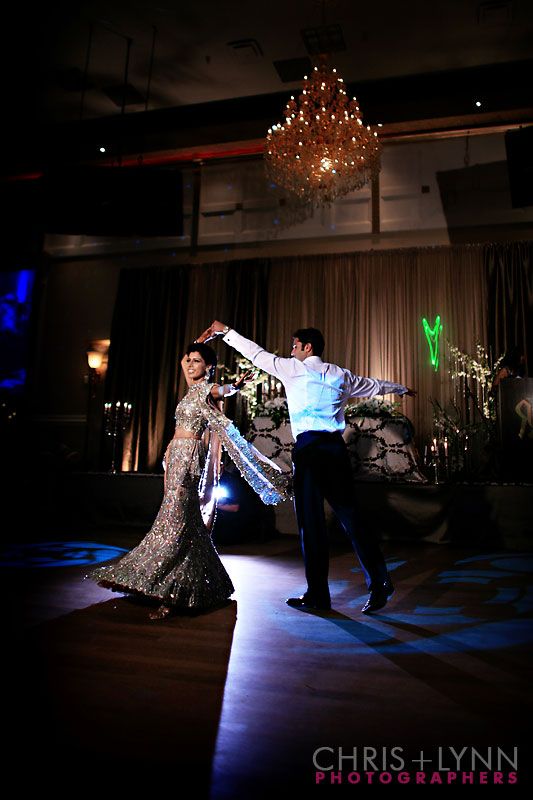 Party time! Lucky & Sonny tear up the dance floor to Sardara Singh Gill.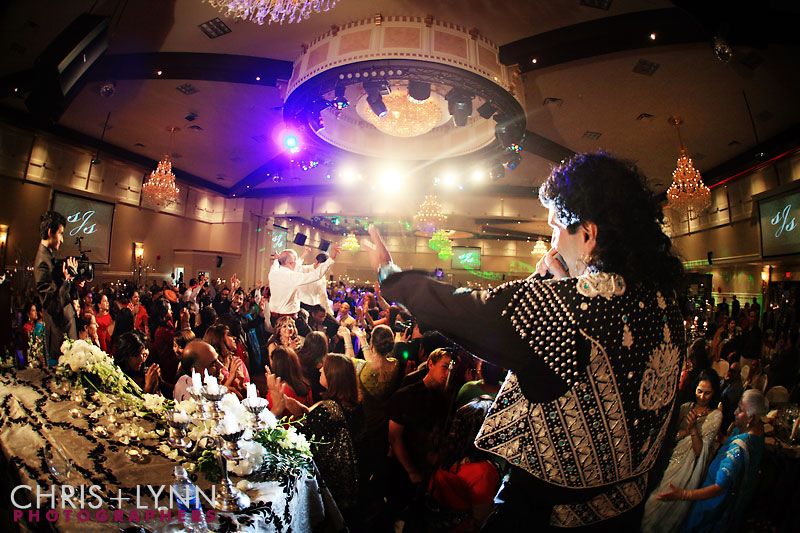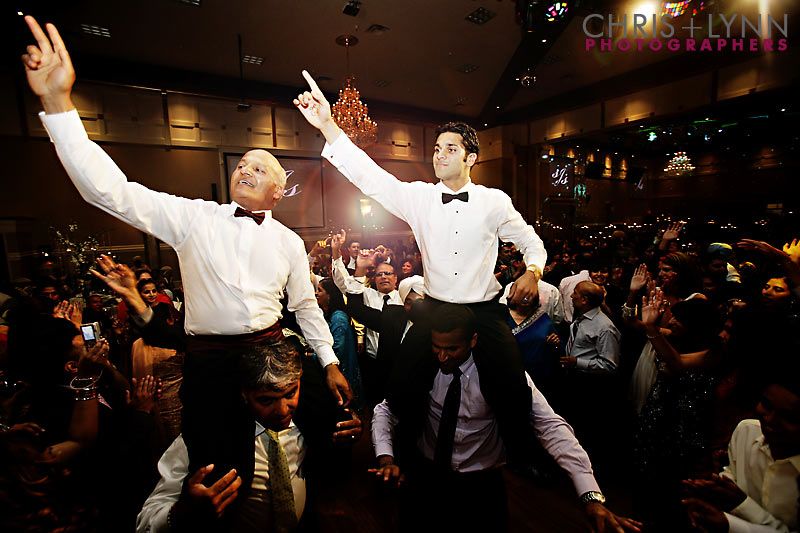 More dancing! And look, it's Ujjal, our former premier, partying too :)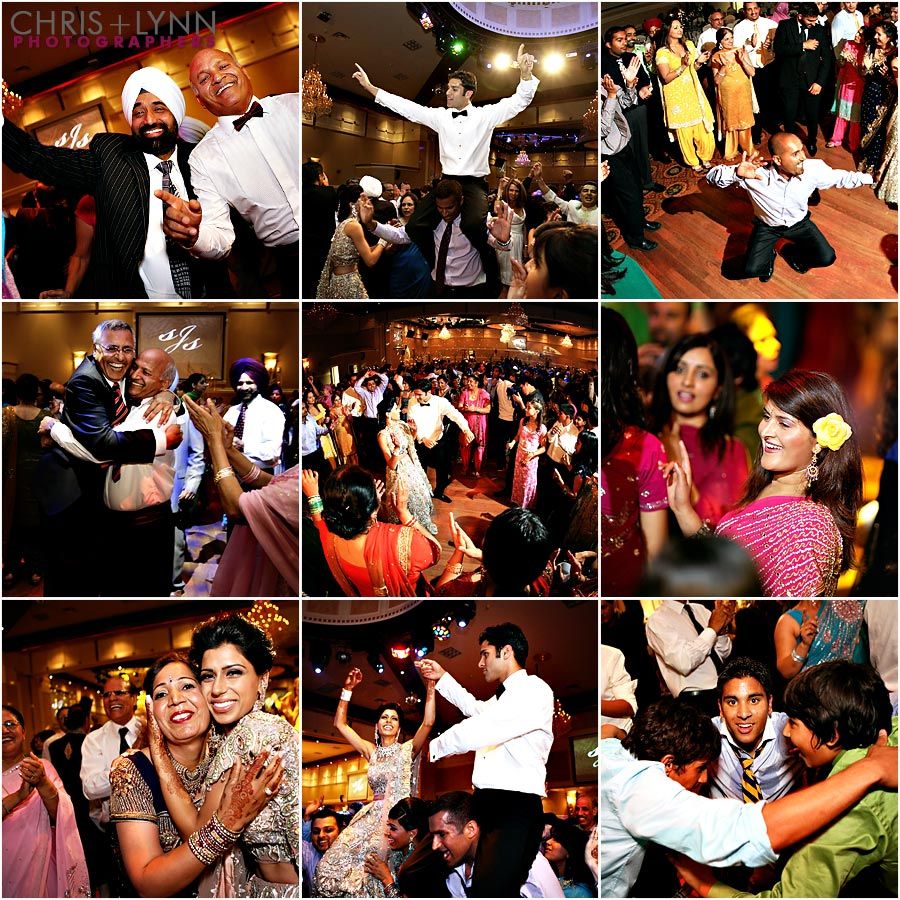 We always like to sneak out for some late night portraits. The last spread from their album.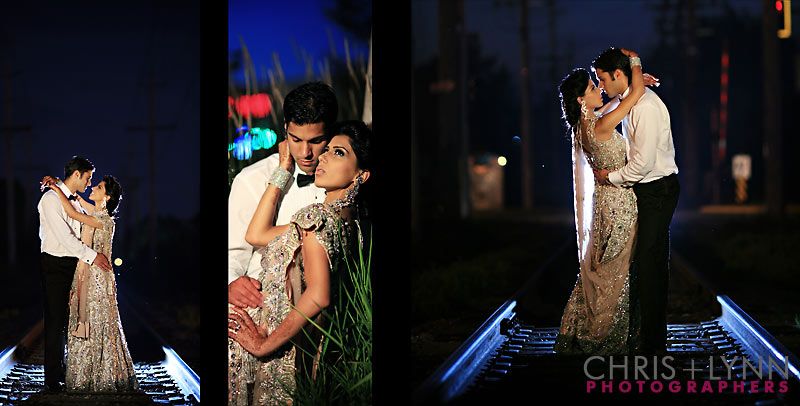 Congratulations, Sandy+Sonny! We can't wait for you to have your super-fantabulous albums!
~~~~~~~

Sandy + Sonny's wonderful team of vendors:

Ceremony - Mission Sikh Temple

Flowers: Raj- Didi's Flowers

Decor: Cindy's Wedding Center

Reception Outfit: An Abu Jani design from New Delhi

Singer- Sardara Singh Gill