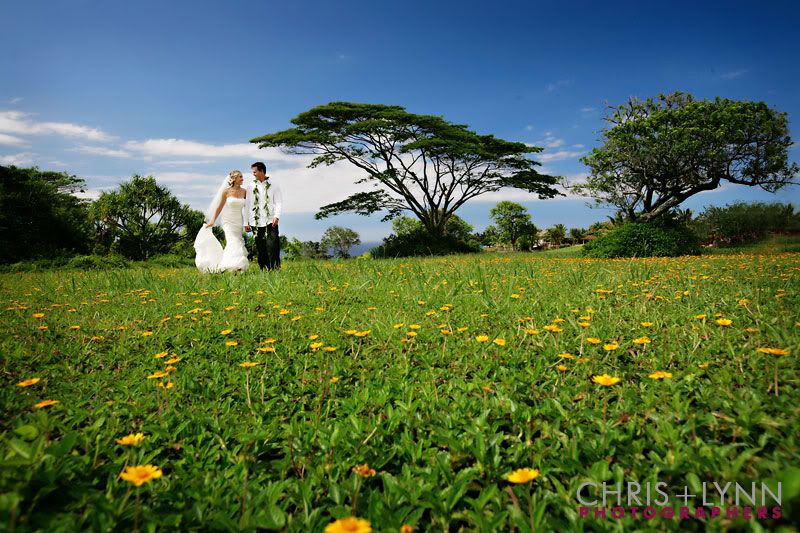 This blog post is about the love story of Noah & Becky on the day they vowed to be together forever on the island of Kauai. It was a perfectly beautiful, light-bathed, emotion-filled, love-blessed wedding day...and it was a dream for us to photograph!
Noah and Becky planned everything just right, which is why this blog post could also be a little helpful hint guide on how to make your wedding day totally ROCK!
Tip #1: choose a great location to get ready. Kauai photographer & ultimate host (thanks for having us, D+S!)
Dianne Reynolds
, generously shared her gorgeous plantation-style home with the couple. That meant Becky and her bridesmaids (all twelve of them!) had lots of room to primp & prep & prettify together and we had lots of options of where to photograph all her details.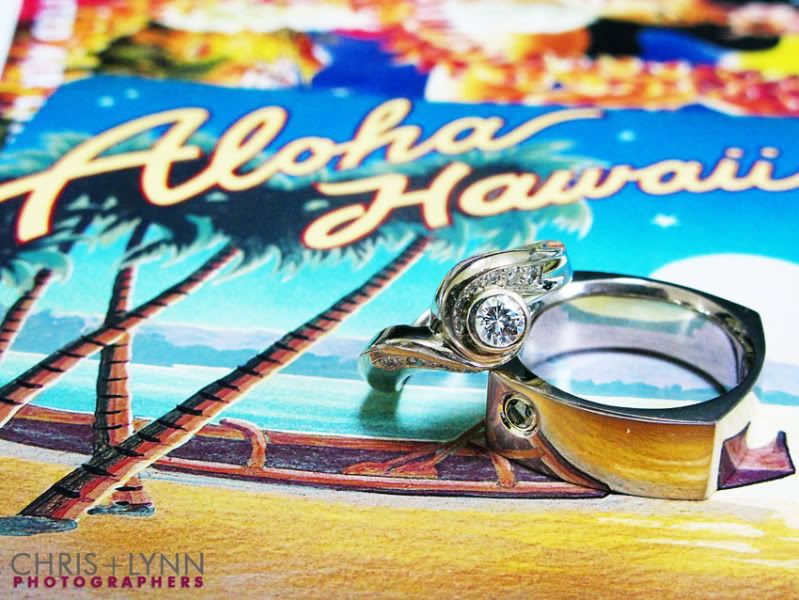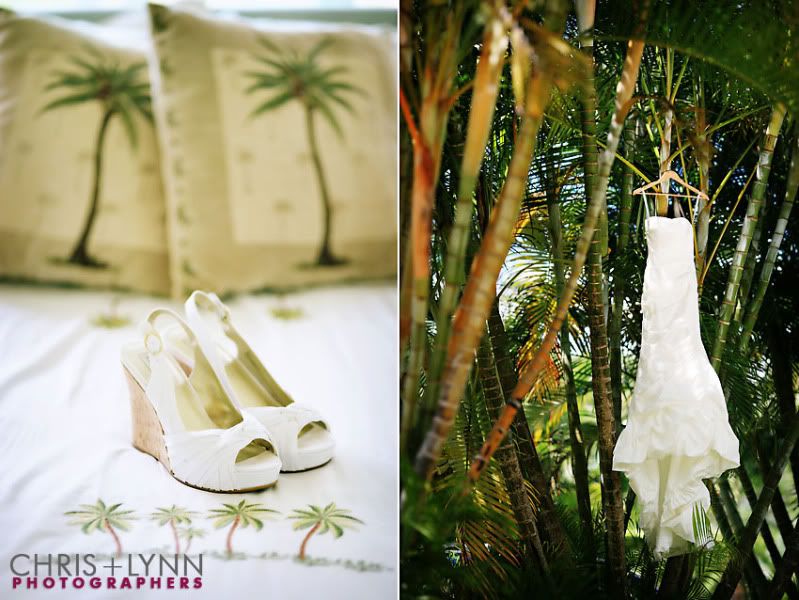 Tip #2: No rushing! Leave yourself lots of time to get ready so you can be as calm, serene, and beautiful as Becky was the morning of the big day. And have some time for bridal portraits.
Isn't she stunning?!

What a smile! She's so excited to see her future husband!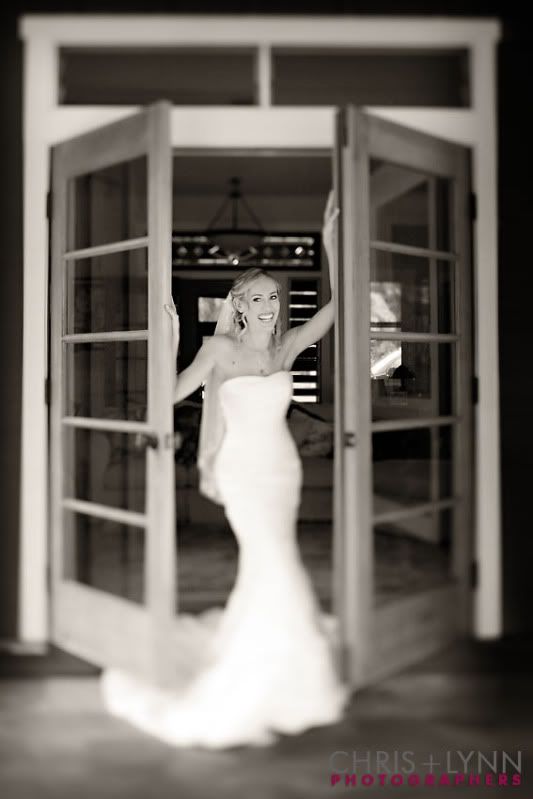 Or you could use that extra getting ready time to work out - like Noah :) The guys got ready just a few minutes away from the girls, making it super-easy to shoot everyone in the morning.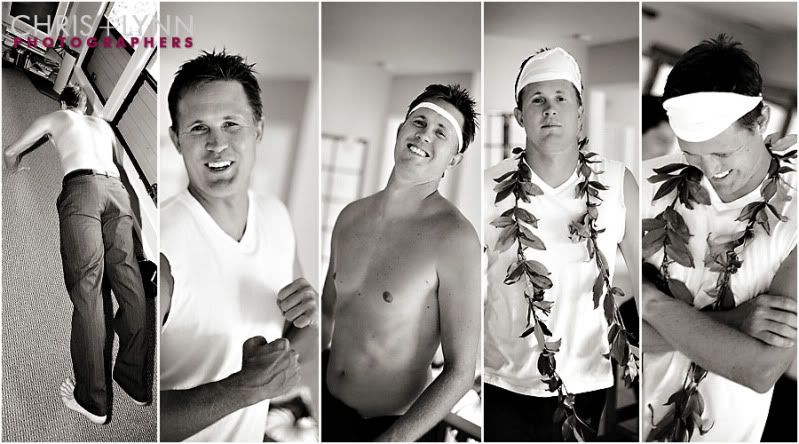 Hot groom alert!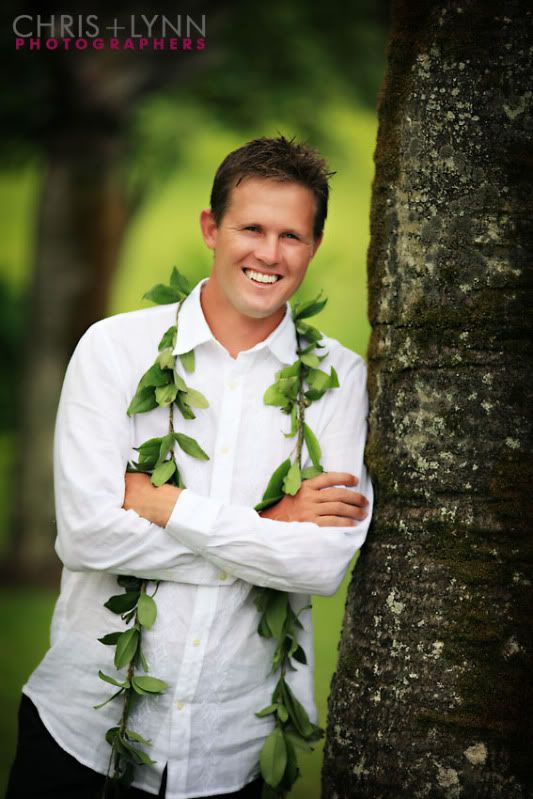 Tip #3: consider having a First Look. The moment the bride & groom see each other is always special whether it's at the altar or not, but having a First Look is always so meaningful. It allowed Becky & Noah to have a private confirmation of their love together before the public celebration at the ceremony. And it also means more time for photos together before the wedding which means more time for fun with the guests right after!
I love this image of Noah praying before he's about to see Becky for the first time.
The joy of the moment!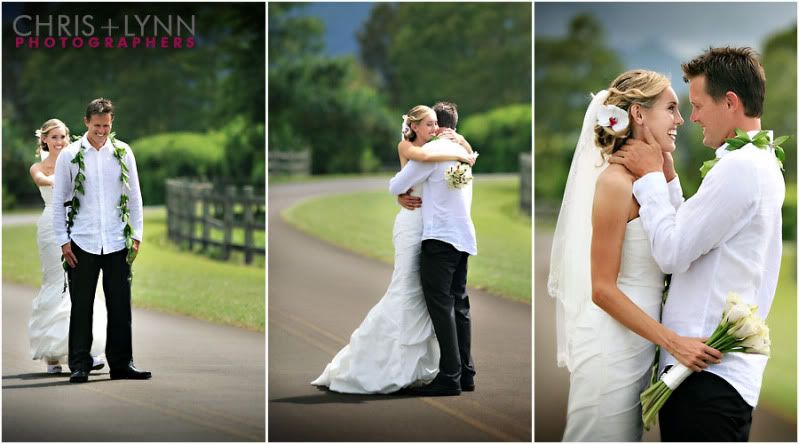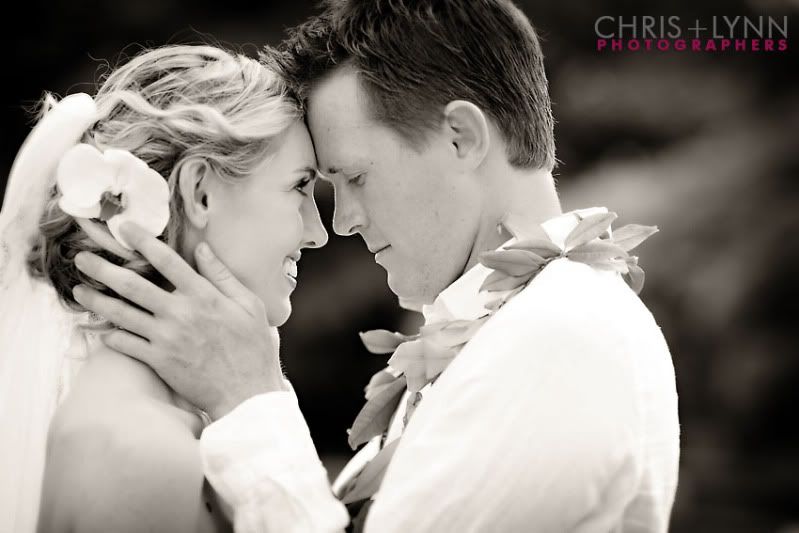 Tip #4: bring your own
sun-swatter
. Just kidding! But I had to find a way to include this shot of
Noah
using California
Sunbounce
's great diffuser (btw, they are lightweight & easy-to-use).
But lighting and weather are things to consider - you can't control them but you can be prepared: parasols for shade if it's sunny, umbrellas for showers, and a nice hotel room for downpours. And if having an outside ceremony, maybe bump it to later in the day when the light is soft & flattering.
Luckily, Noah ordered up a perfect weather day for his wedding.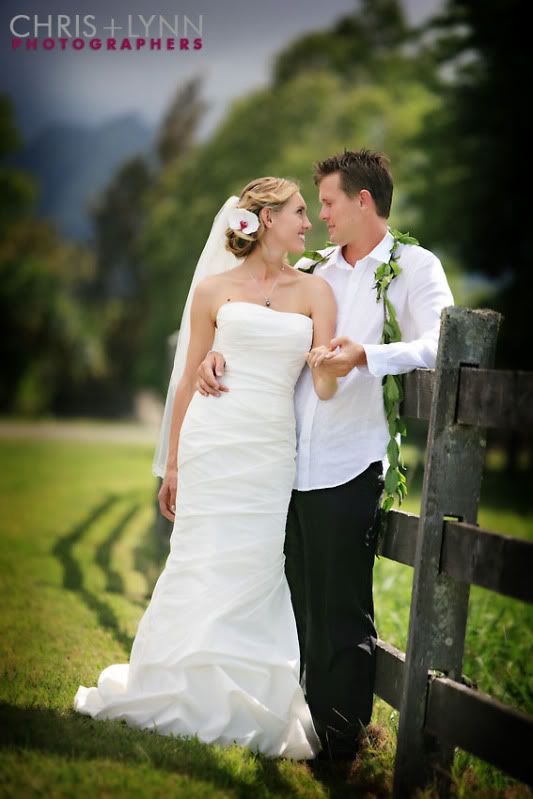 Tip #5: choose amazing friends & family to be in your wedding party! Ones who are super-helpful, super-fun, super-happy for you & who don't complain even if they have to balance on a rickety fence for a photo!
Tip #6: allocate time for photography. It's one of the biggest investments in the wedding as well as the only thing from the day that lasts forever! So allow for lots of time so we can go to all the cool locations we want to shoot at! If the day is super-busy, consider having a
YOU+ME
session on another day.
Noah grew up on Kauai & now the beautiful island is California girl Becky's home as well, so we really wanted to create images with a strong sense of place.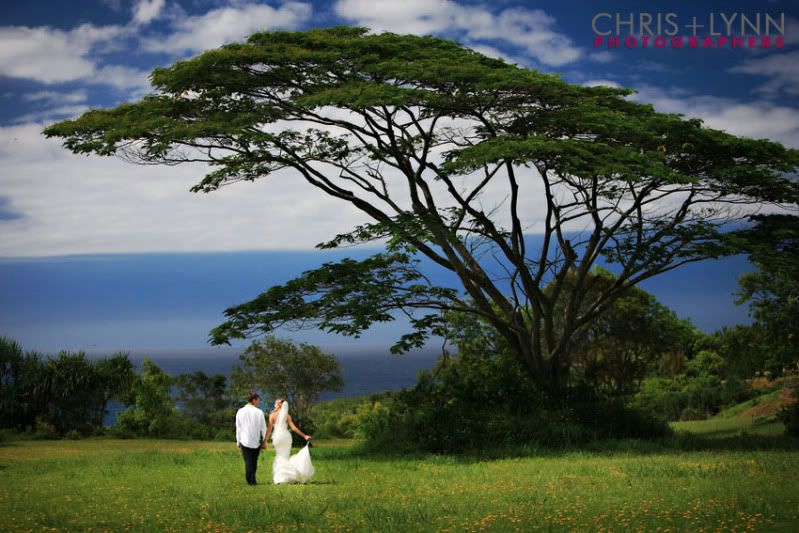 These two could not stop smiling at each other - they are so natural & happy together!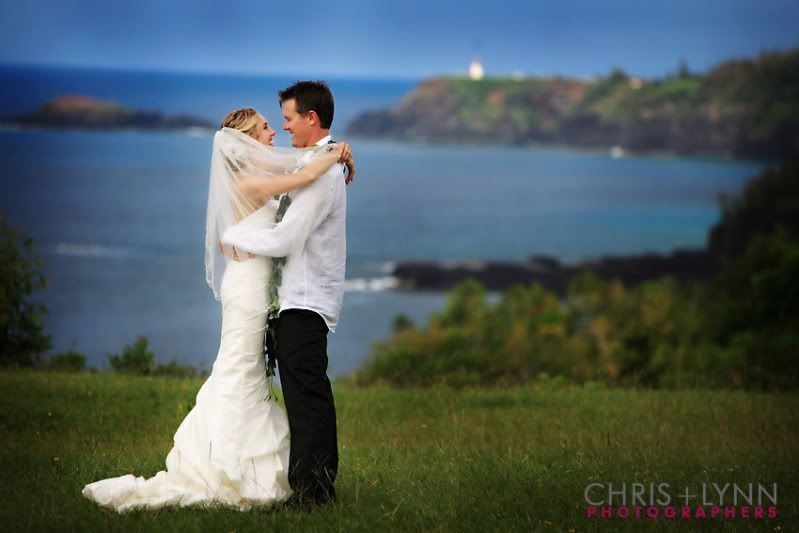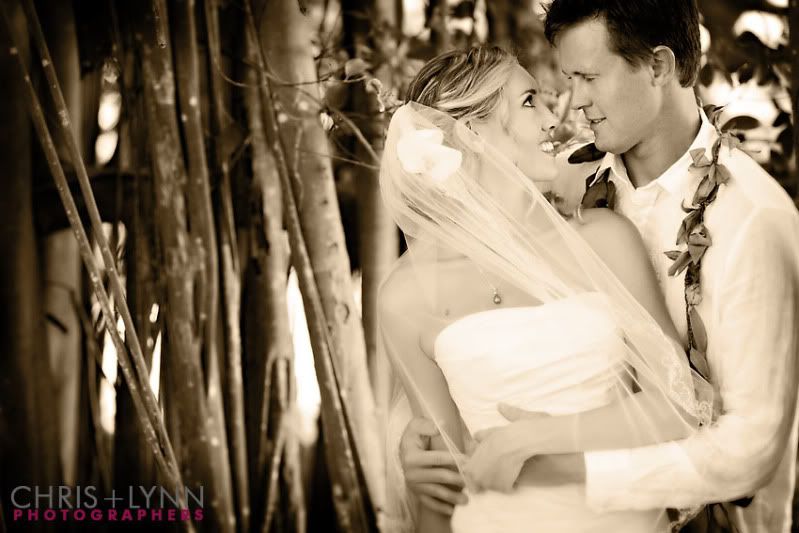 My fav of the beautiful Becky.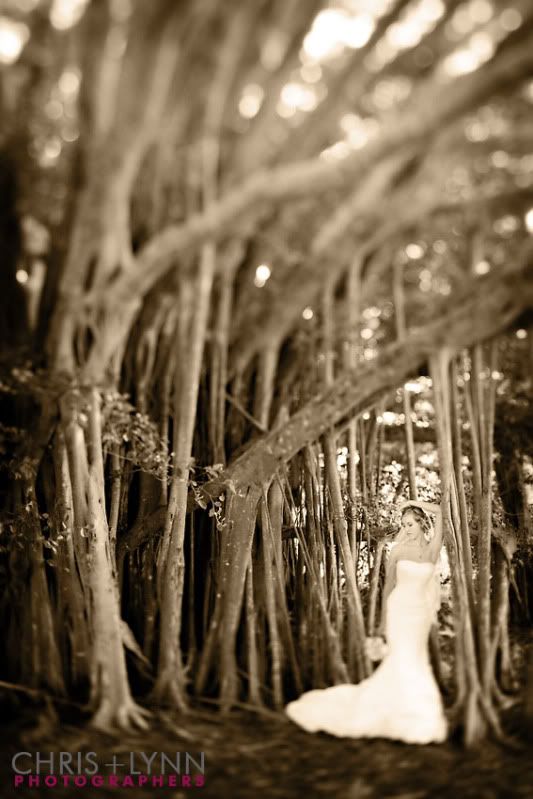 Chris' fav of the day.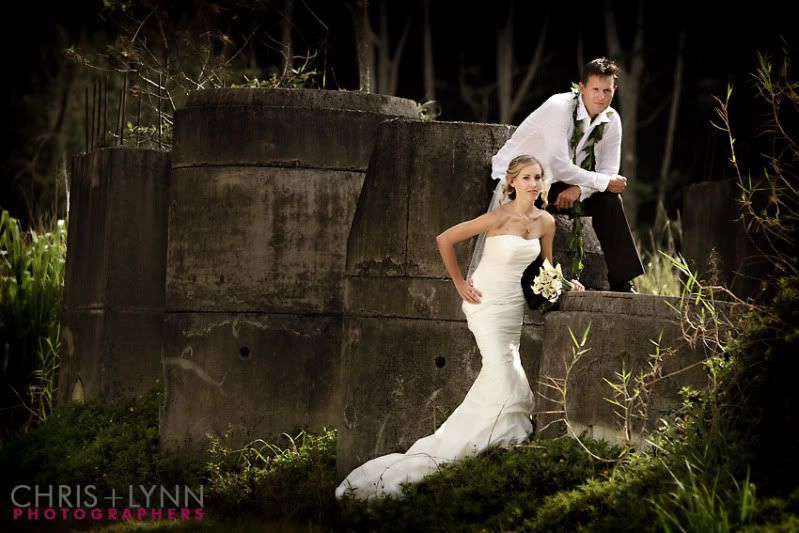 And the most important tip of all: Live your wedding day fully & completely!
When we talked to Noah the day before the wedding, he, like most grooms was a little nervous and a little stressed about the seating arrangement, decor, lighting, and parking logistics...But come morning, all that was forgotten.
Noah and Becky experienced every moment of their day with hearts wide open.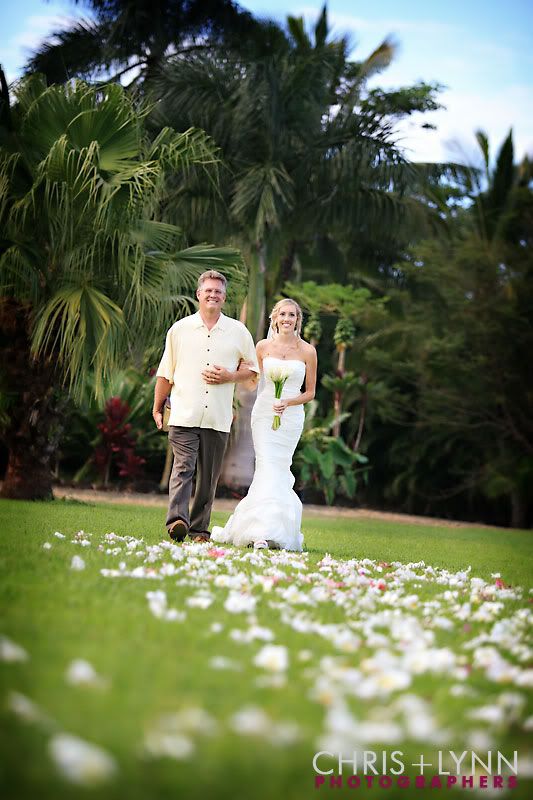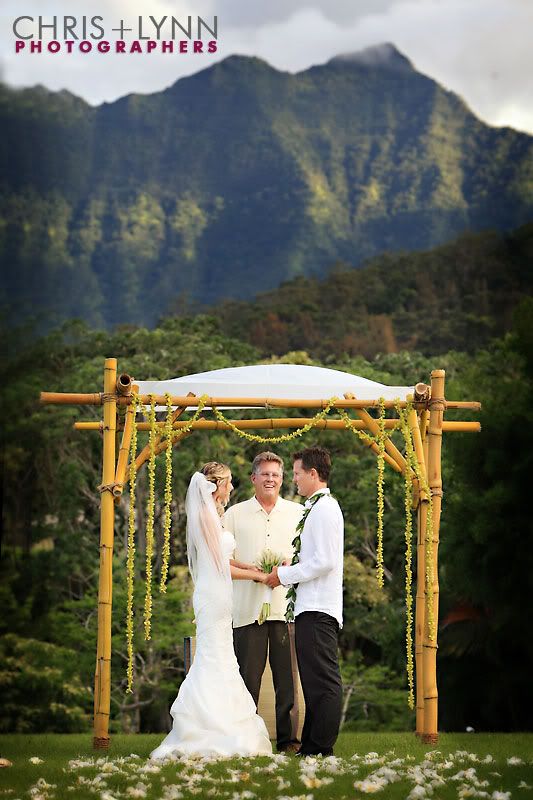 Their ceremony, personalized and performed by Becky's father, was filled with laughter and joy.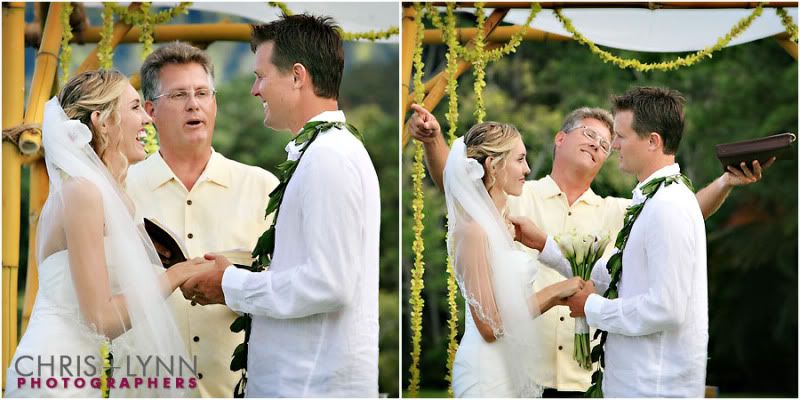 I just like how Chris framed this image.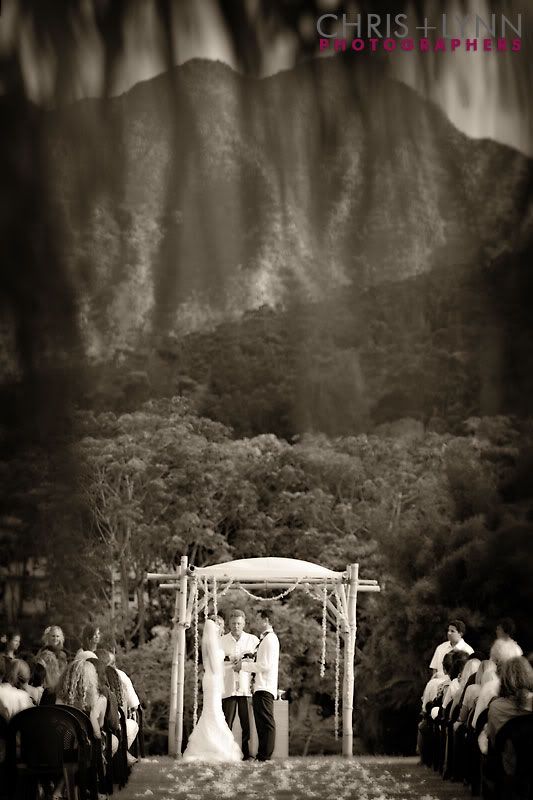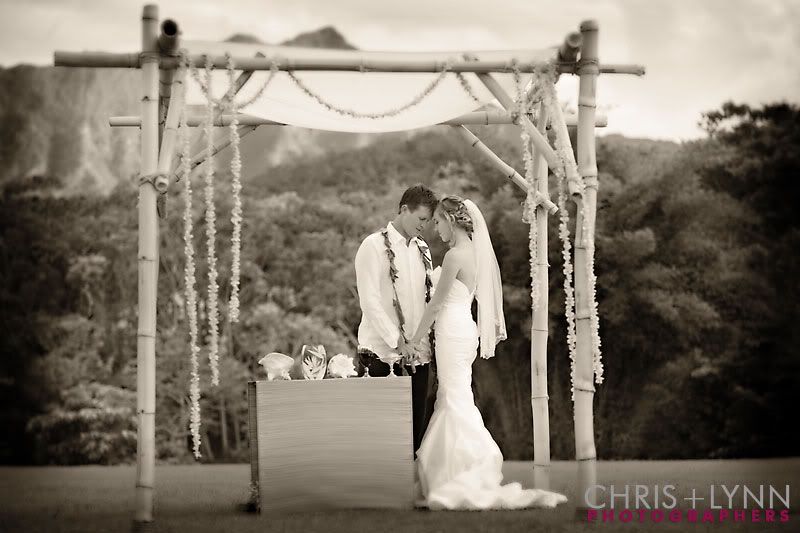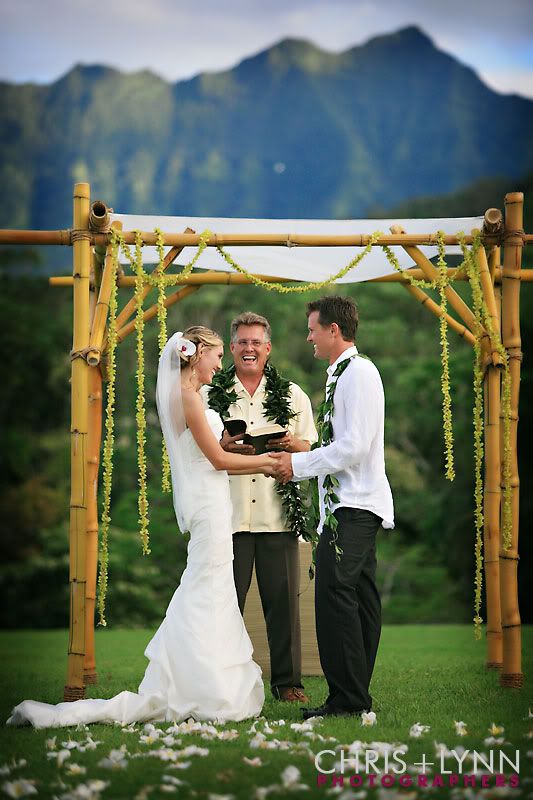 Married!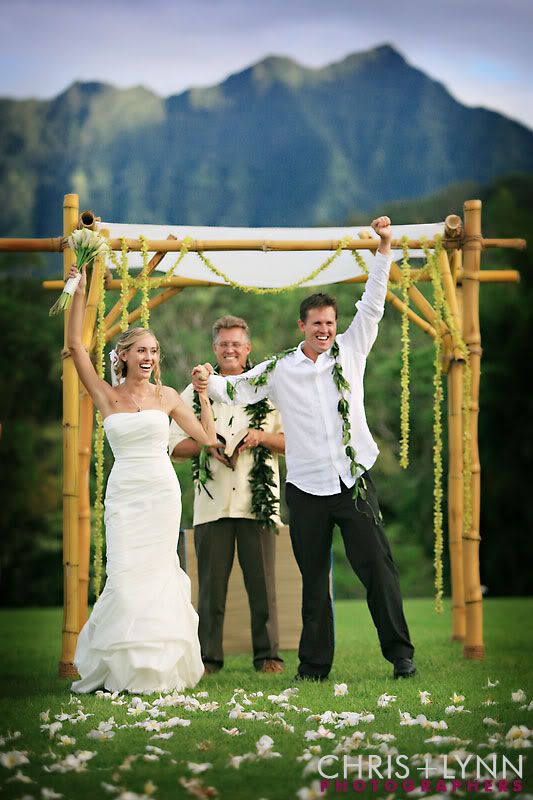 Now this is what I call an aislewalk - see fun-loving wedding party tip #5 :)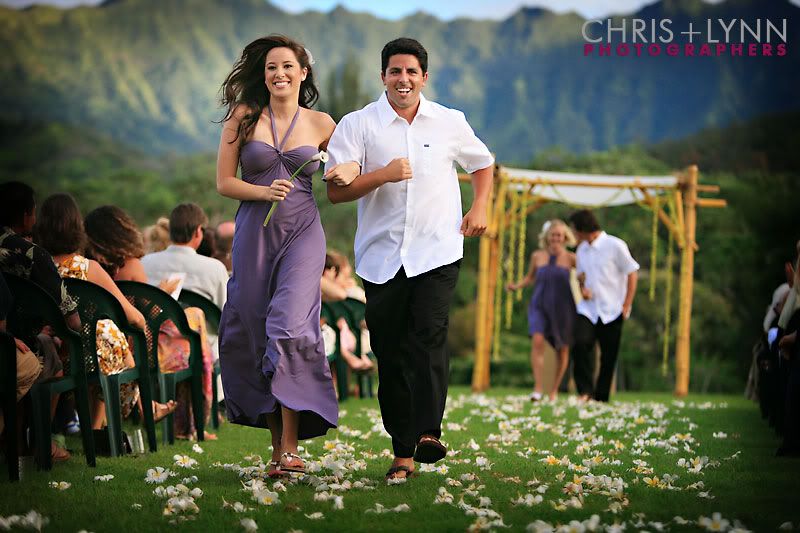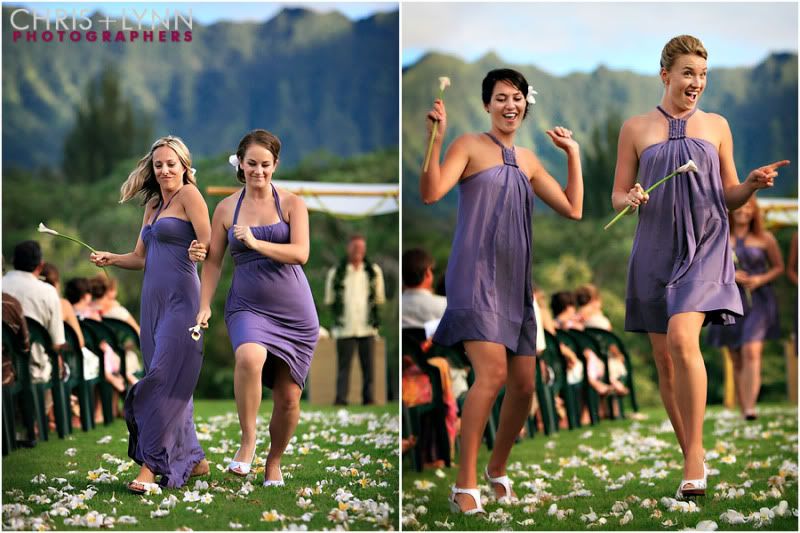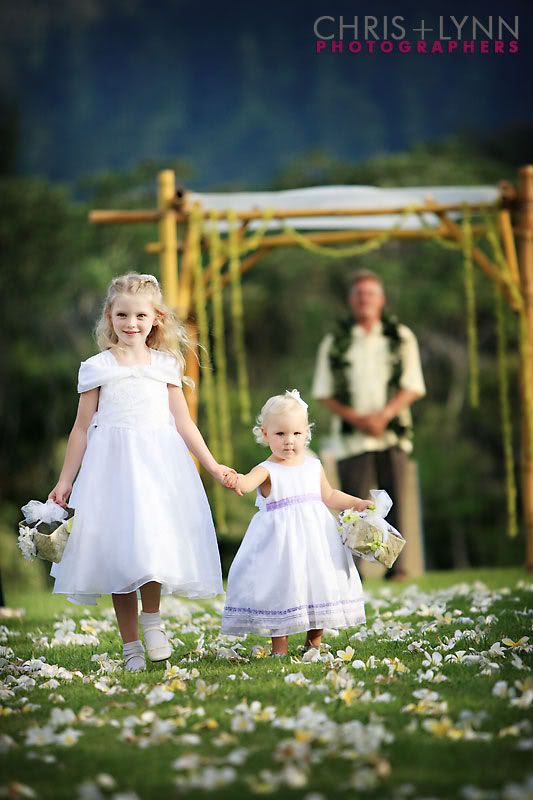 Oh, happy day!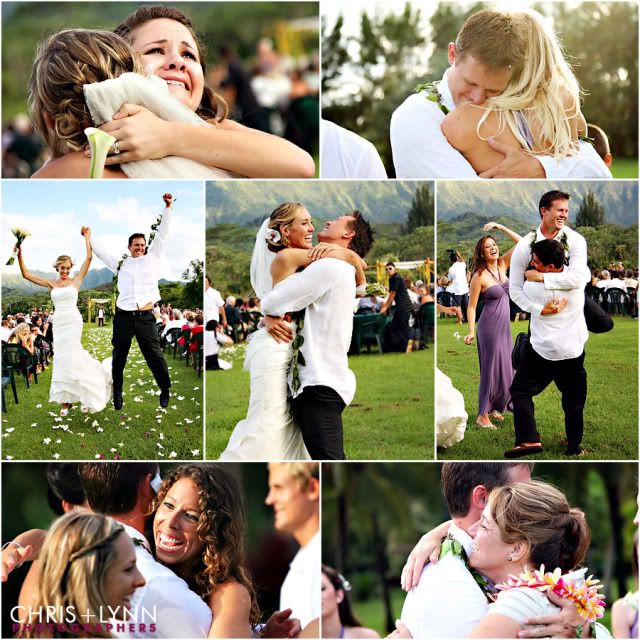 Classic family portraits never go out of style (especially with this kind of scenery).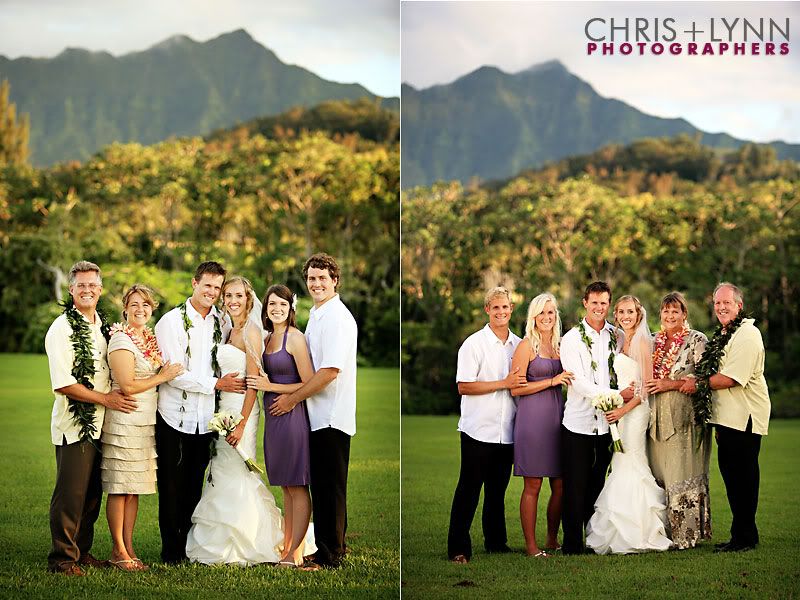 The couple's reception was simple and fun. First Dance.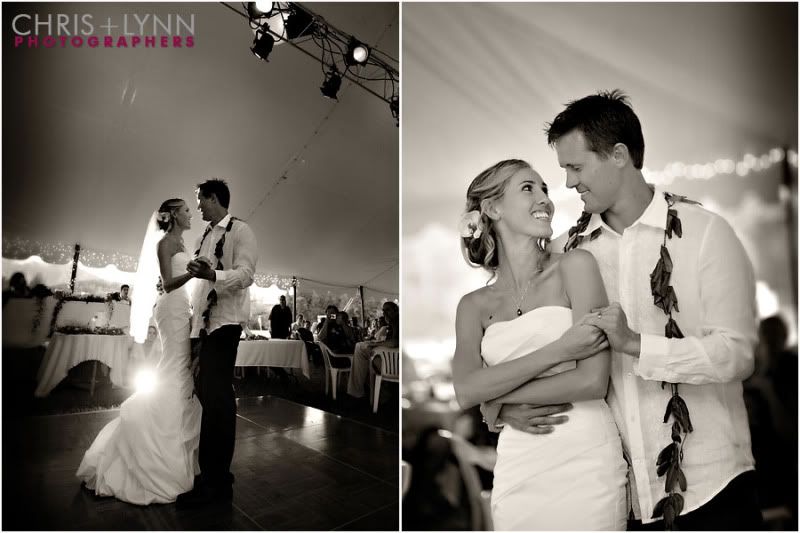 Becky & Noah's fathers had everyone's attention with their heartfelt song & speeches.
Noah's sister, surfer extraordinaire
Bethany Hamilton
, beats out all the ladies for the bouquet. Becky directed the award-winning documentary
Heart of a Soul Surfer
that tells the incredibly inspiring story of her new sister-in-law Bethany.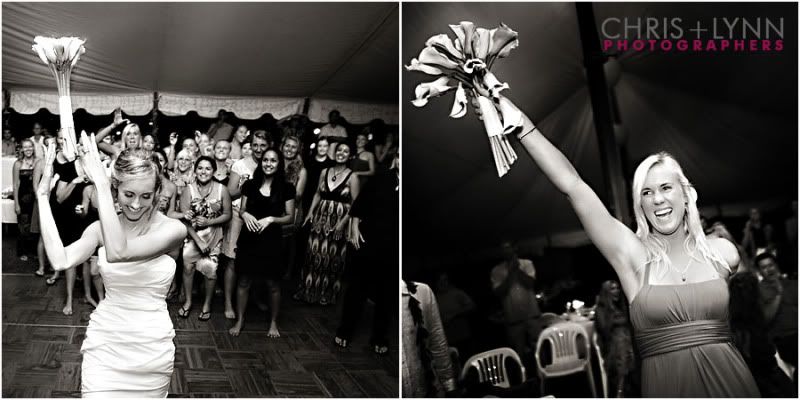 Can you say FUN!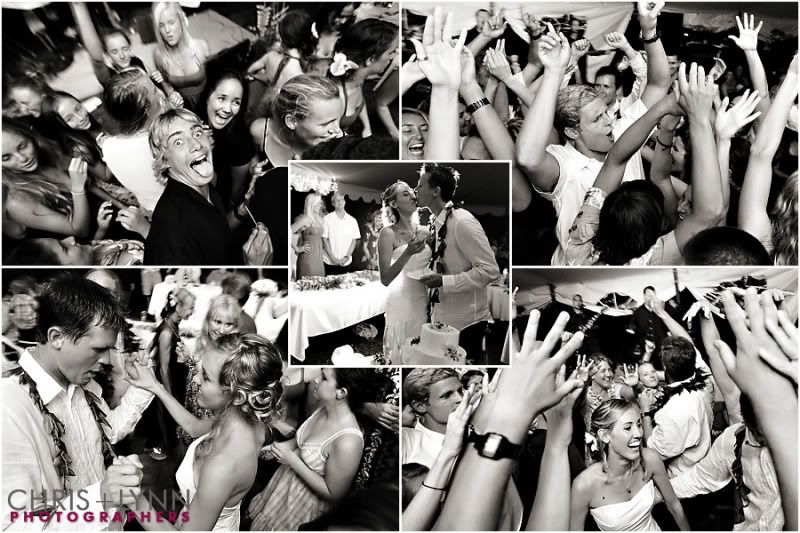 And a little romance from the end of the night.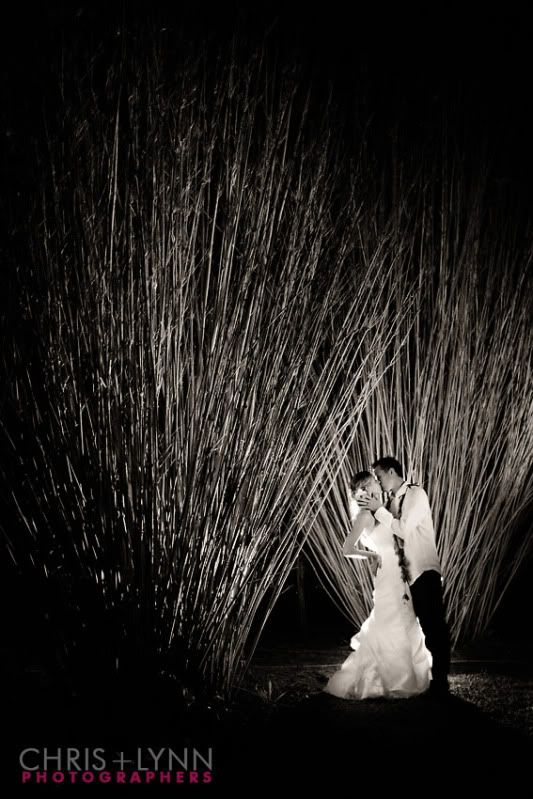 Noah, so glad you sat beside us at that Oahu workshop so many years ago & we were able to document your epic day! Congratulations, Noah + Becky!