It's not every day you get an invitation to the Emmys! We were thrilled to receive word today that the northwest chapter of The National Academy of Television Arts and Sciences has honoured our NFB film
Leaving the Lights
with an Emmy Nomination for best documentary in the Cultural/Historical Category.
For two years, Chris worked on this National Film Board project as director and cinematographer (he hired me as creative consultant and production assistant!). We got to spend time in one of the most beautiful spots in the world with two of the most incredible people in the world. On the isolated shores of Nootka Island, we learned a lot about life from two west coast legends: lightkeepers Ed and Pat Kidder.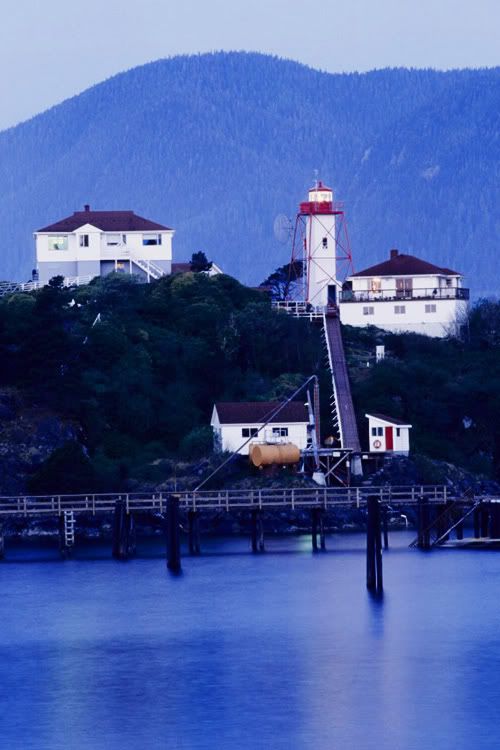 These "barnacles on the rock" as they call themselves, met at age 16, ran away to a lighthouse, and spent the next 43 years "on the lights". Romantic? Yes. Tough? For sure.
In a wilderness of total isolation, this couple saw it all, went through it all, and grew from it all. Pat and Ed have been honoured for many things from their bravery in rescuing fishermen from the cold Pacific to their leadership in speaking up against cuts to the Coast Guard. But what we admire most about them, is their tenacious (and tender) love for each other.
Thanks, Pat & Ed!