Bali Destination Wedding Photographers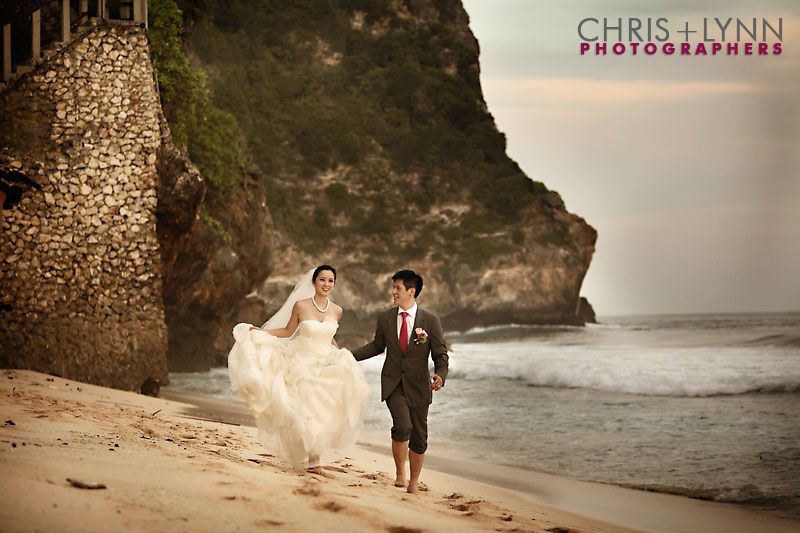 Derek and Rebecca have such a love of life and adventure, and of course, each other! The couple went to school in Vancouver, now live in Hong Kong, and have travelled the globe together. For their destination wedding, they chose beautiful, mesmerizing Bali. It was Chris & my first trip to Indonesia, and we fell in love with the place & its people. And what a setting for a wedding at the the
Bvlgari
Resort in Bali!
Some of our favourites from Rebecca & Derek's day.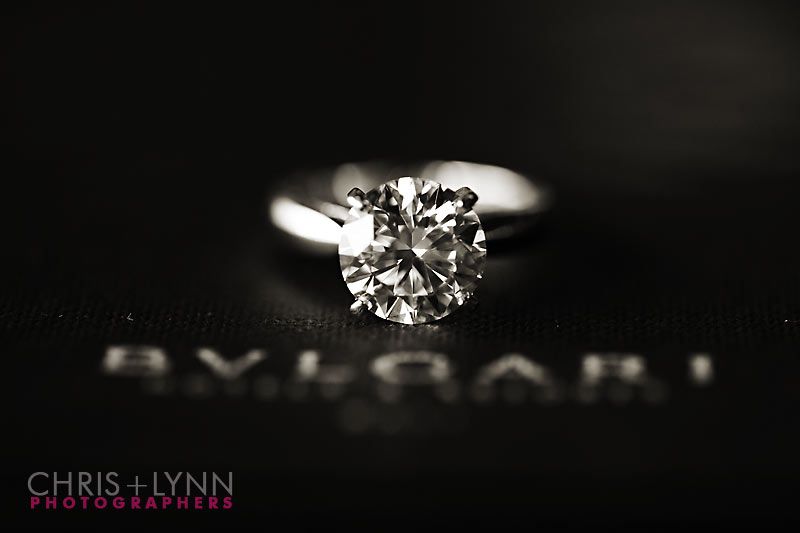 Timeless details. And the most perfect destination wedding dress I've seen!
I adore Rebecca's Vera Wang gown - so truly elegant yet also light, airy, beachy, and washable. Yes, I said washable! After frolicking in the sand, Rebecca just rinsed out her dress in the bathtub & hung it to dry before rocking it in the rain the next day during the couple's rain-sodden YOU+ME session (check back soon for those images!).
Not one, but two pairs of wedding shoes -Loubutins for the ceremony & Manolos for the reception!
Rebecca gets ready.
So elegant.
Derek rocking his hot pink silk Hermes tie.
Derek's & his boys.
First Look....awww, I love this part!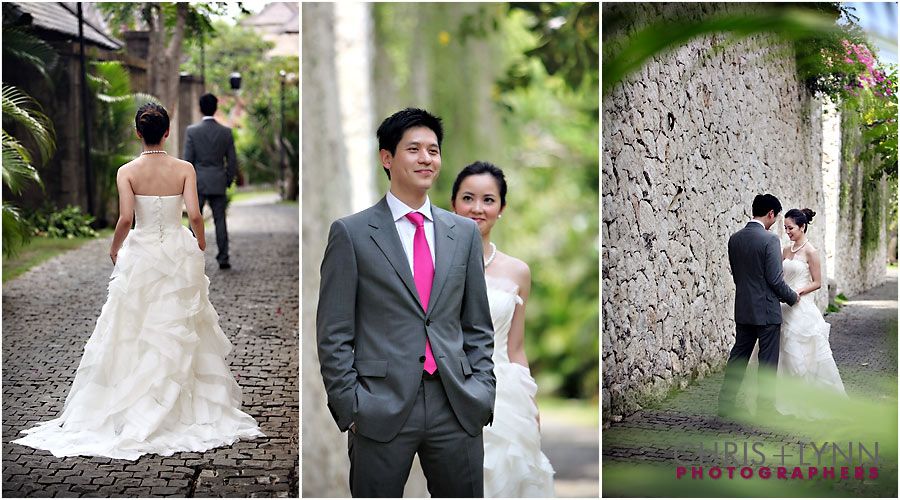 Every girl should have a little bit of pink on her wedding day!
The dramatic ceremony site.
With lots of local culture.
A quiet moment between Rebecca & her father before walking down the aisle.
Nothing says congratulations like lots and lots of red & pink rose petals!
After the ceremony, a long trip down the side of the cliff to the resort's private beach.
Reception details - love the splash of red on the tables...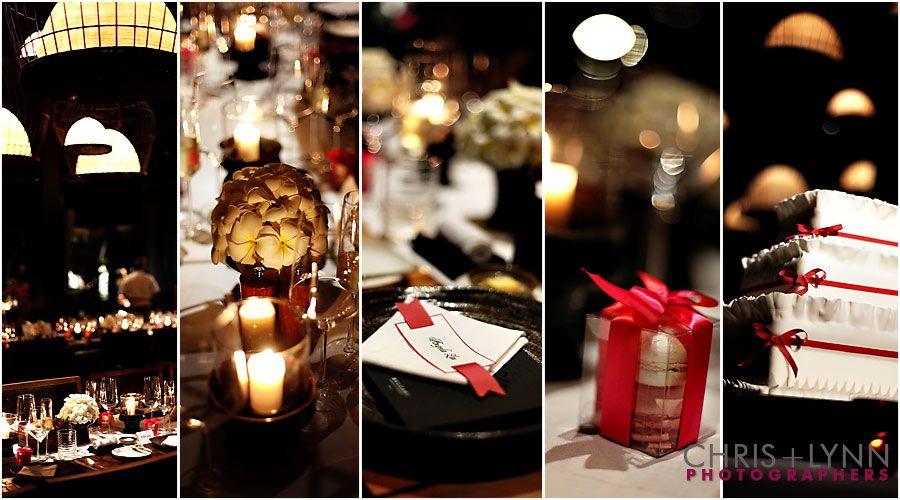 ...that matched Rebecca's red dress. Dancing in the moonlight.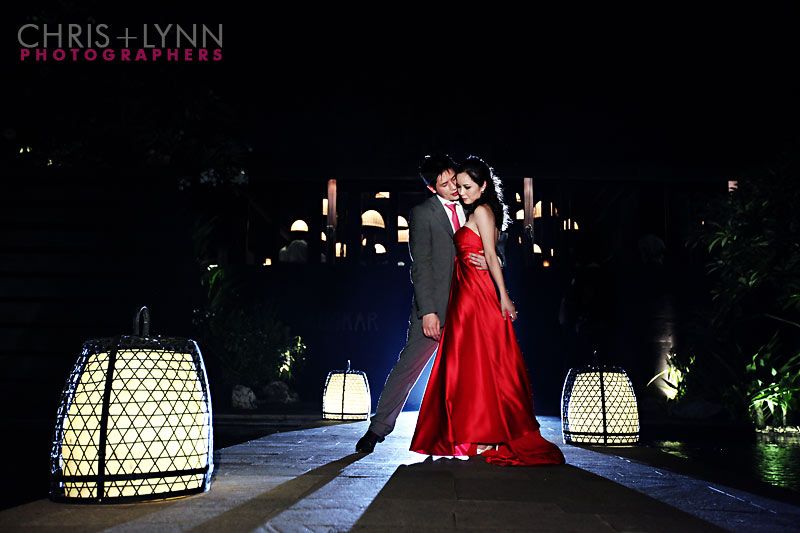 And a little after-dinner snuggling between husband and wife - each truly captivated by the other. Congratulations, R+D!