Switzerland Destination Wedding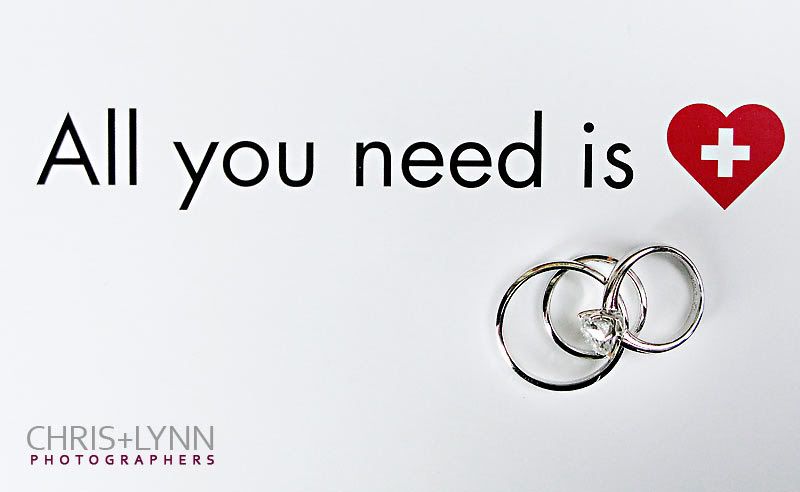 When we met Alexandra & Bernard face to face for the first time in their hotel room in Switzerland, they told us that once they decided they were going to have a destination wedding, they were determined to make it "something extraordinary!". And indeed it was! From their YOU+ME session in the Bernese Alps via helicopter ride, to their vow exchange in an eight-hundred-year -old castle, to their reception at the fabled
Victoria Jungfrau Hotel
, their wedding was one grand adventure!
Here are some of our favourite images - for many more, check out their
Destination: Switzerland
gallery in the featured wedding section of our
website
.
The couple got ready together in their suite at the Victoria Jungfrau.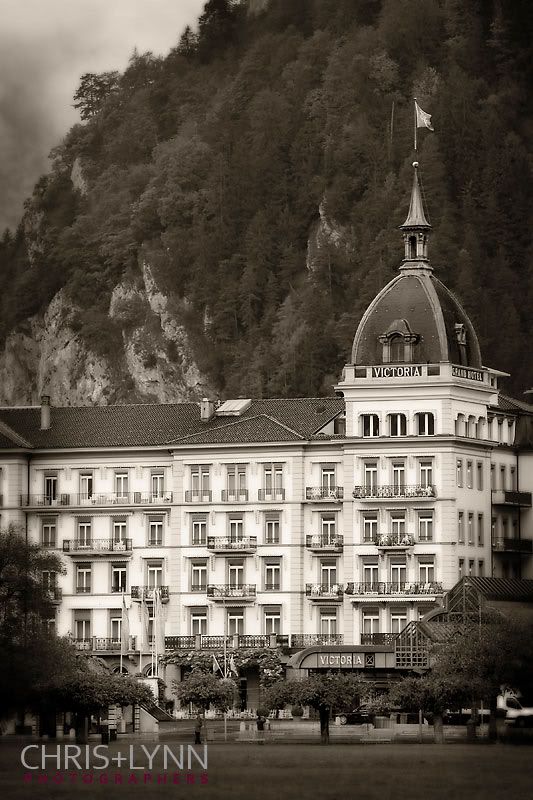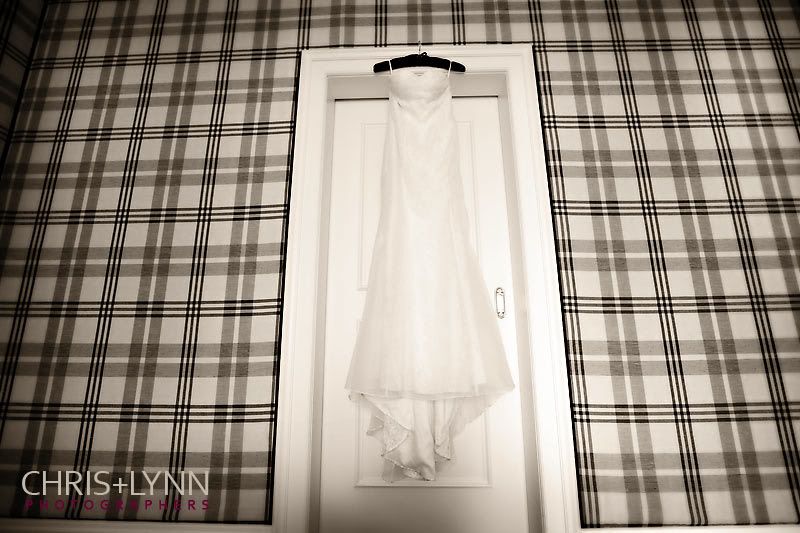 Loved the upholstered walls in the different rooms of their suite.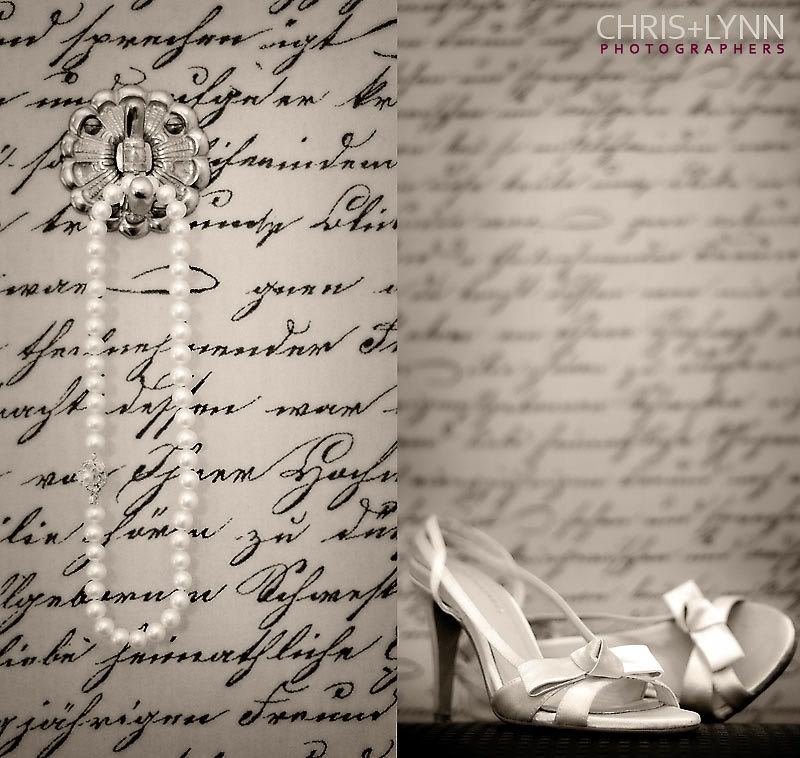 Bernard - ready to get married!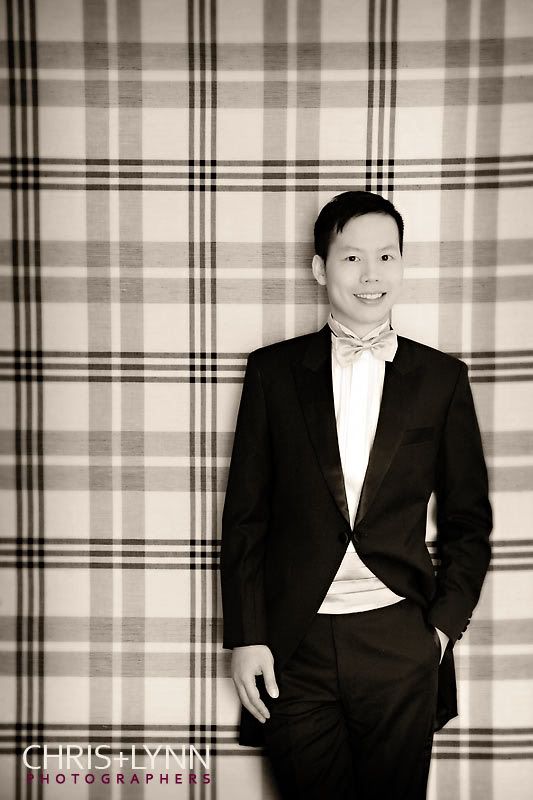 Alexandra was so happy! And beautiful.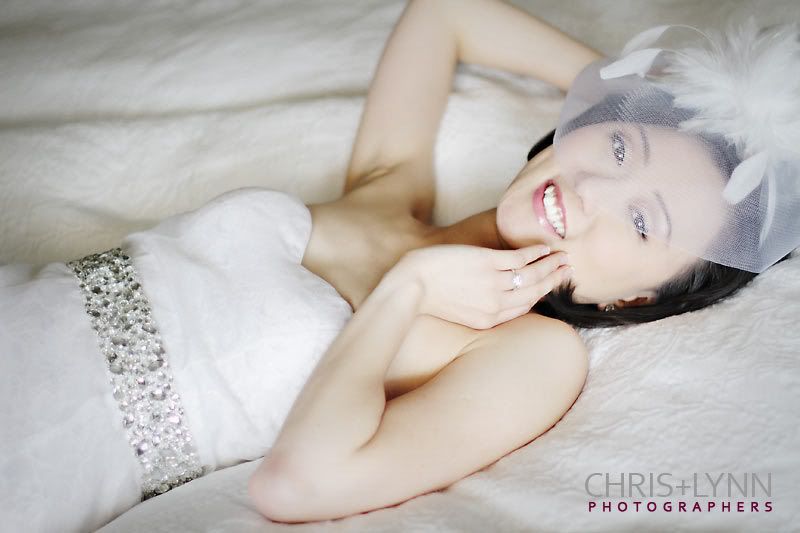 The couple wanted their images to capture the spirit of Switzerland - and what better way to do that then head into the Alps? This was the view from the helicopter; so incredible that this weather station is built at 3571 metres (11,782 feet!).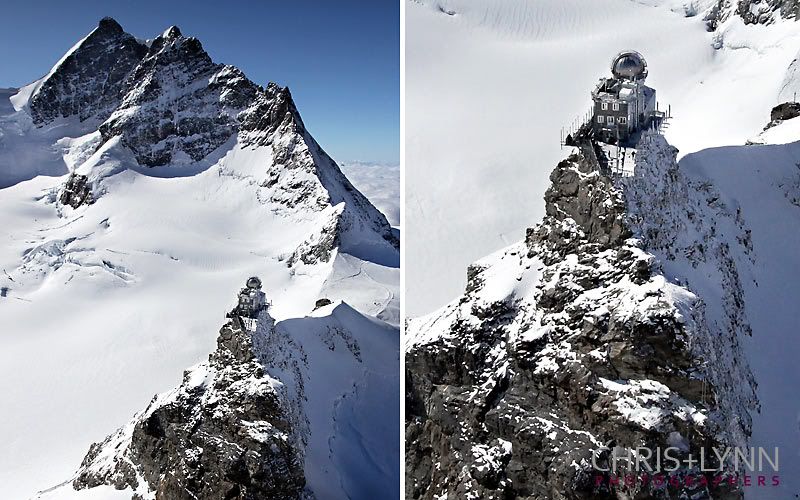 -18.3 degrees Celsius, but Alexandra & Bernard didn't mind. They were literally on top of the world :)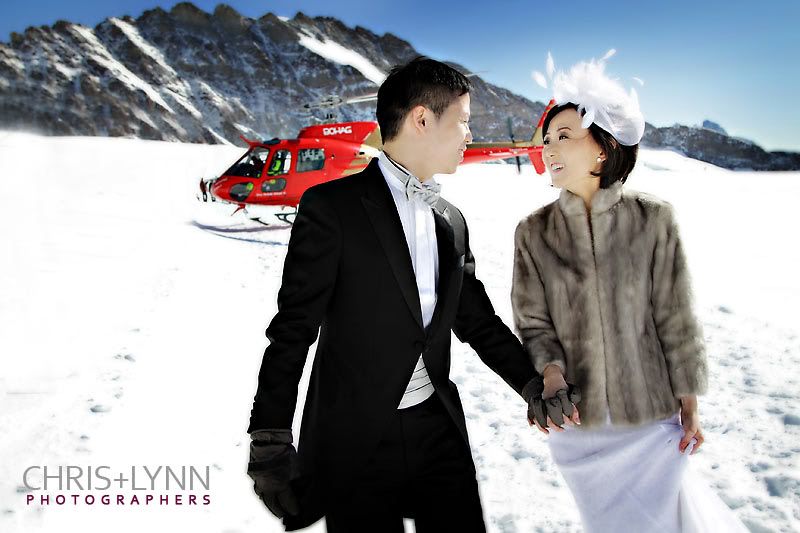 Inside to warm up & then another dizzying & exhilarating ride back.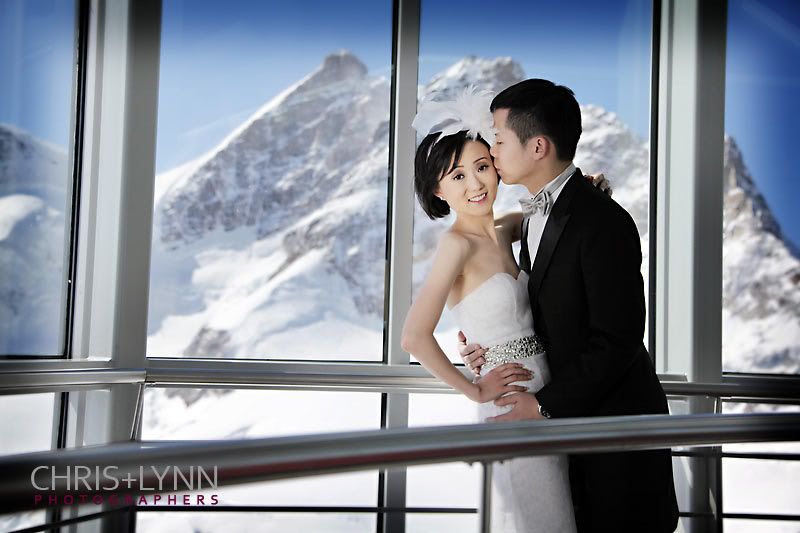 Switzerland was everything we thought it would be and more. And yes, there really are cows just roaming around the city centre. Although they aren't all friendly - the one below took a dislike to Chris & charged him (which, I have to admit was kindof hilarious)!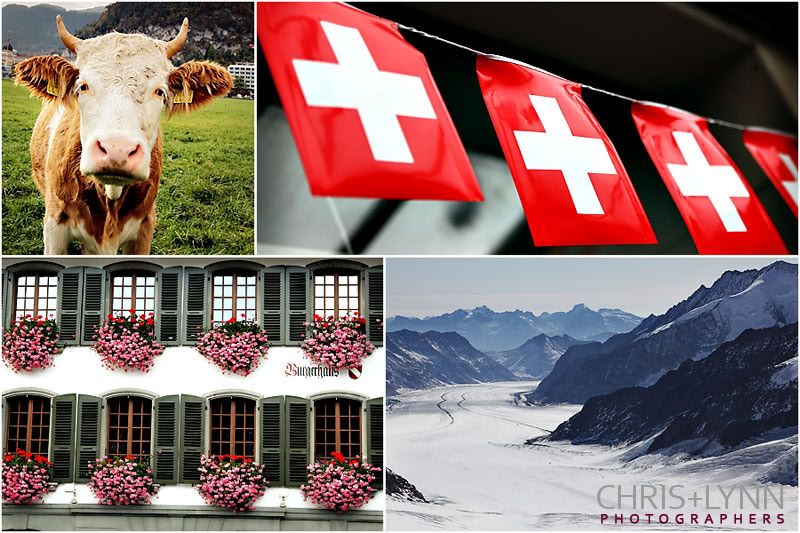 Even down from the mountains, it was extra frosty outside. Alexandra wore a very special vintage fur coat - it was given to her by Bernard's late mother.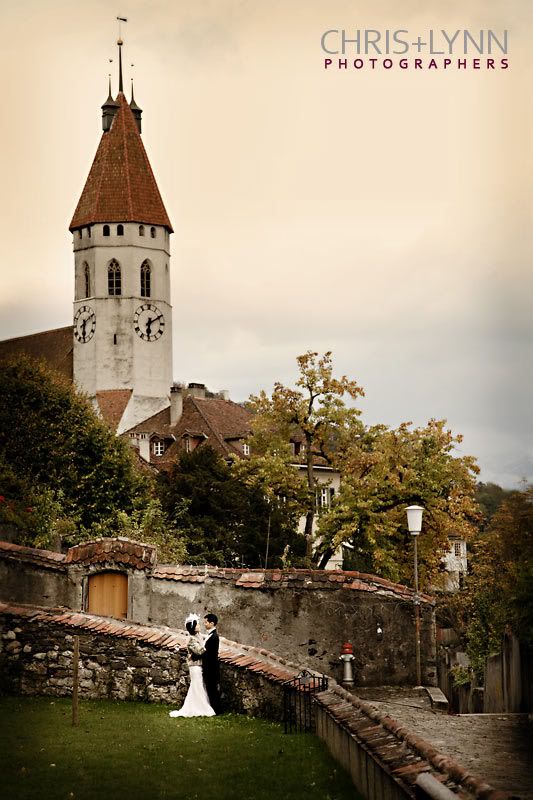 And Bernard kept her warm too.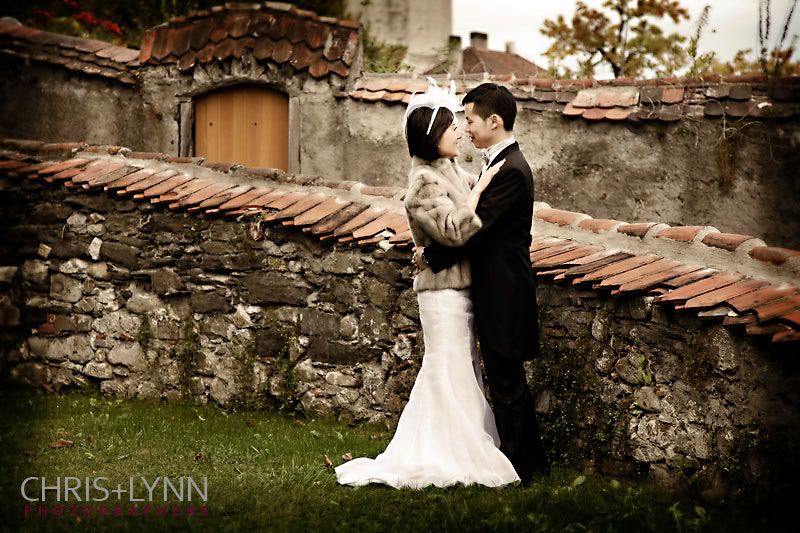 And kept her laughing, even when her fingers were getting numb!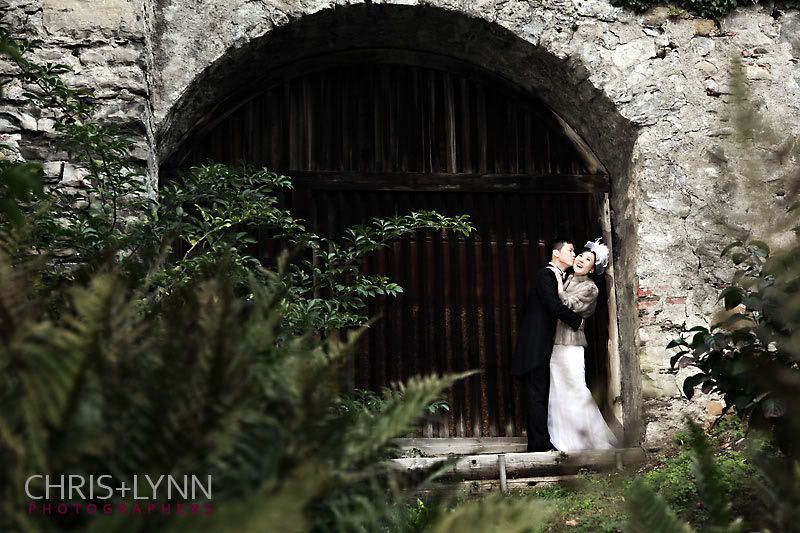 Their ceremony took place in Thun Castle, which was built in 1195 by Duke Berchtold V of Zähringen.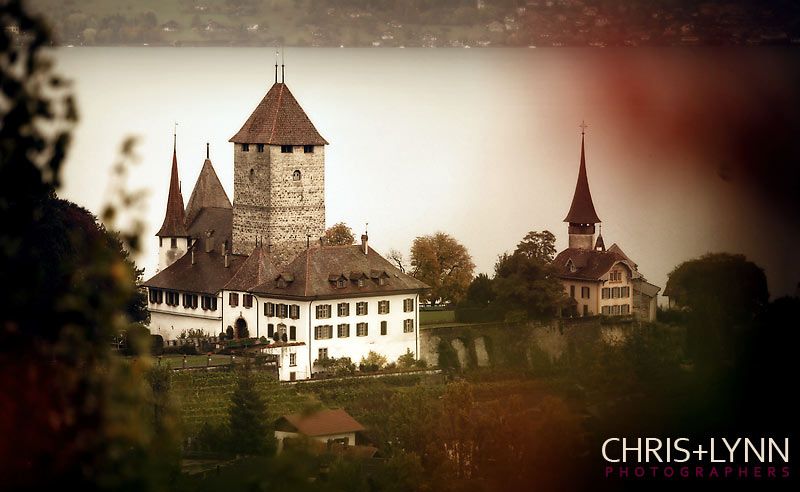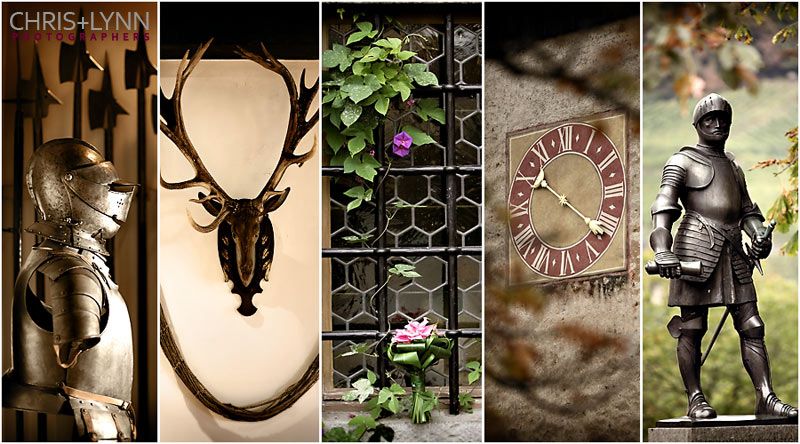 I love this album spread from their ceremony.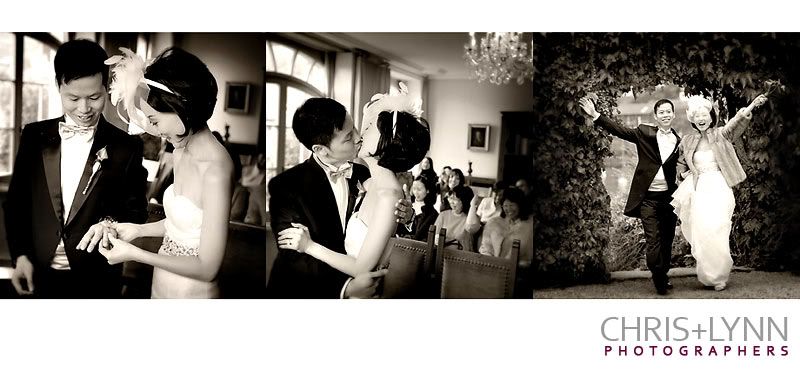 Some portraits before the reception.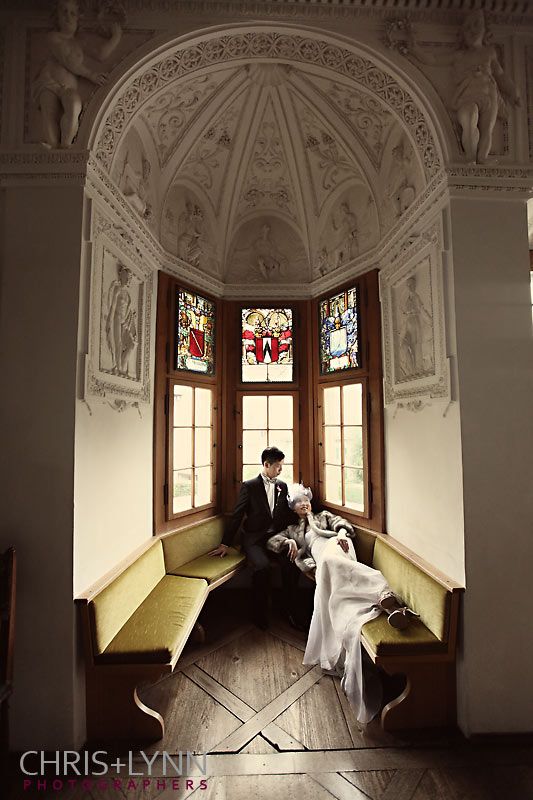 This one is my favourite.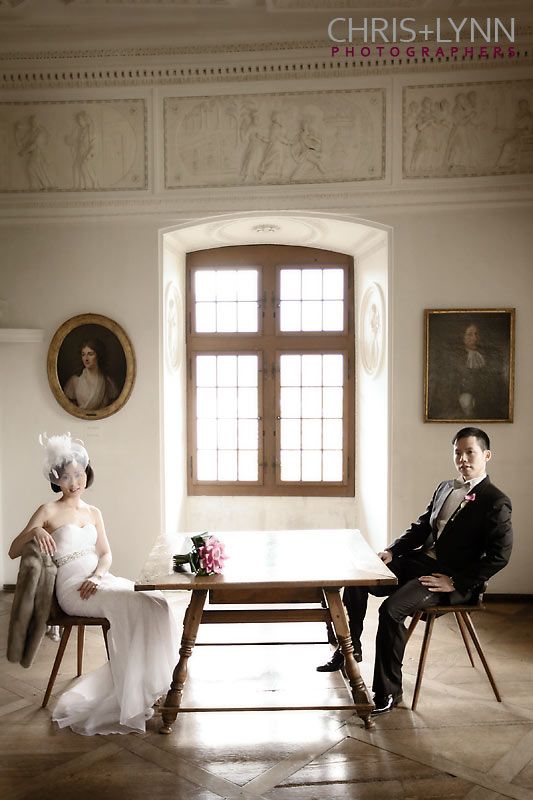 A quiet moment between the new husband & wife at the Jungfrau Hotel before they meet their guests.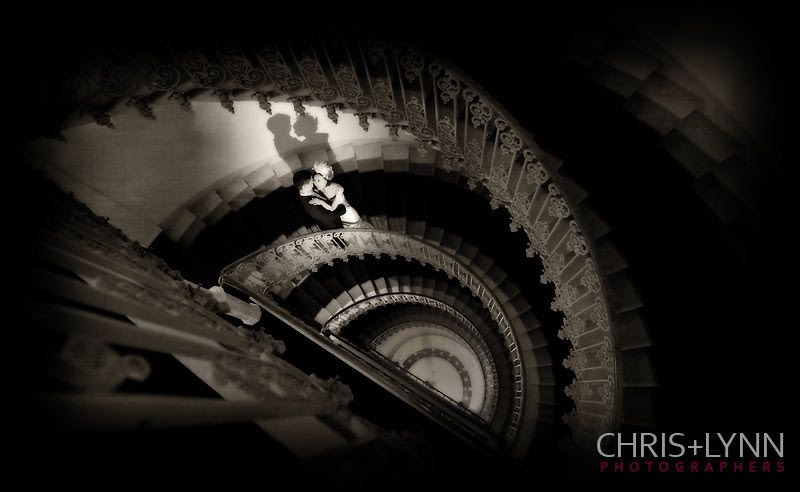 We always love a dramatic night shot.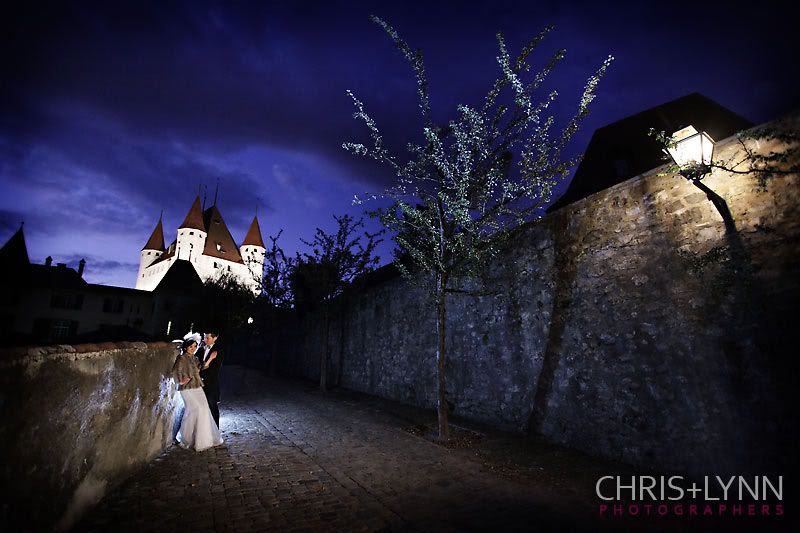 Congratulations, Alexandra & Bernard, your wedding was
beyond
extraordinary! To see more of our favourite images from A+B's destination wedding, check out the gallery on our C+L
website
!