Isn't it funny how life works out? Lola and Cam's families had been connected for years - their grandmothers sat beside each other at church - but the couple themselves had never actually connected. It took a large family gathering neither Lola or Cam really wanted to attend for their paths to finally cross. And Lola almost didn't go! But she did. And they met. And it was the beginning of forever.
Their happiness with each other on their wedding day was almost surpassed by the happiness of their families - their small intimate wedding was simply overflowing with love. Here are some of our favs from their day at the
Opus Hotel
and
Brix
.
Love this spread of details in their album - check out their custom Adidas & shoelace ring shot :)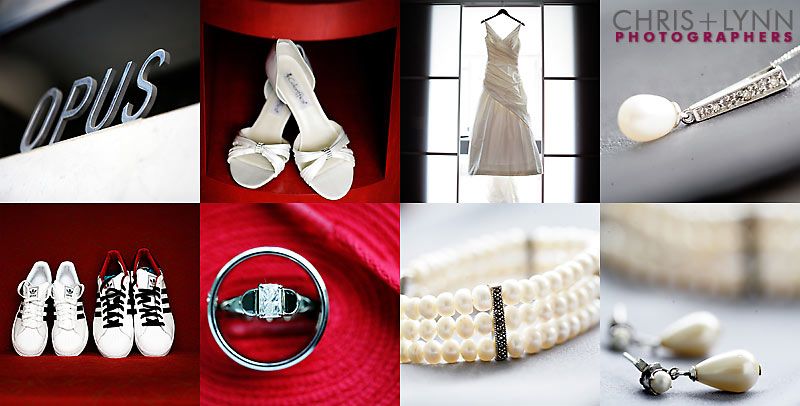 Lola was serene & beautiful.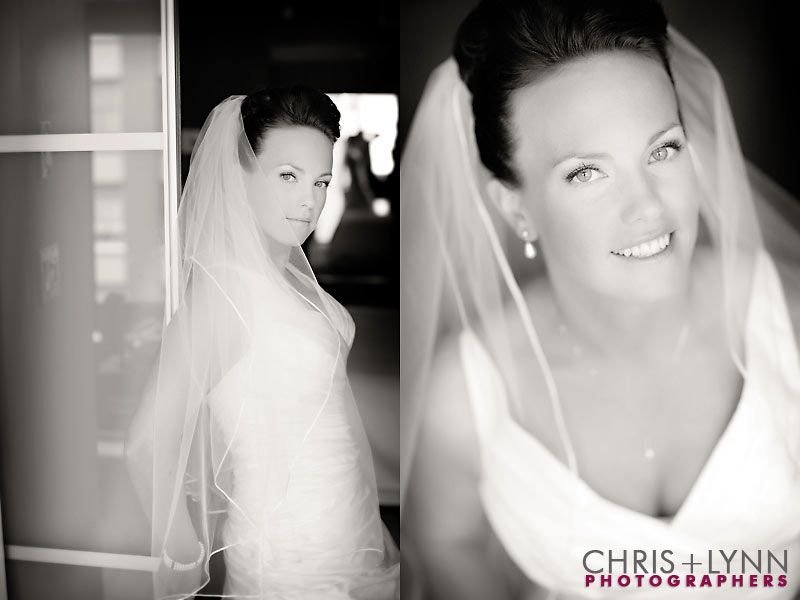 Cam getting ready (little-known fact - Cam is officially the fastest tie-tier we've ever met!).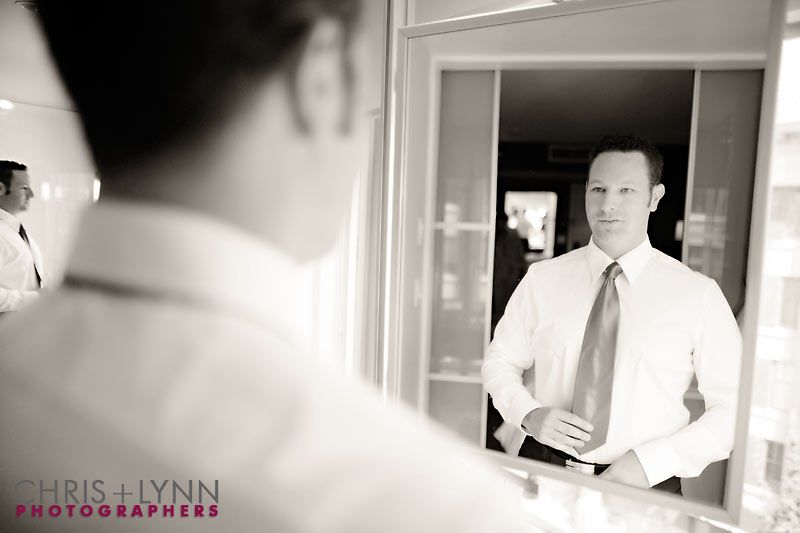 This sequence of Cam & his mom just makes me smile.

First Look.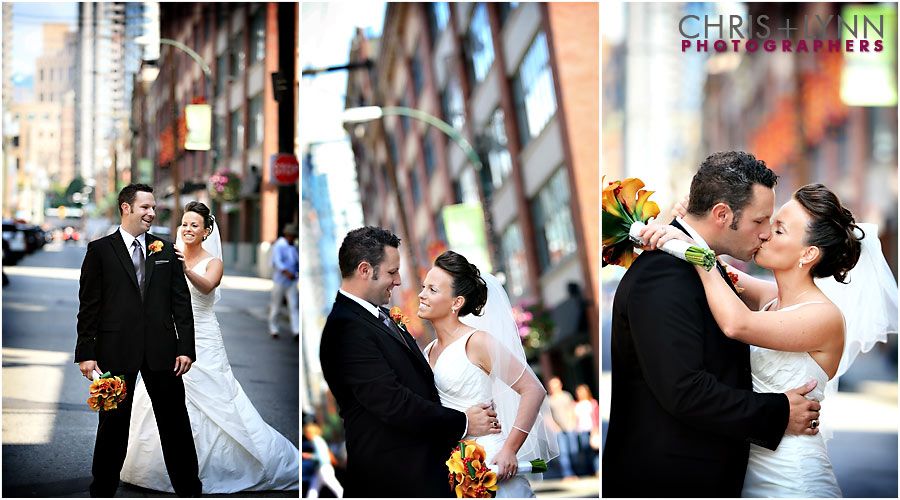 Another one of my favourite spreads from their album.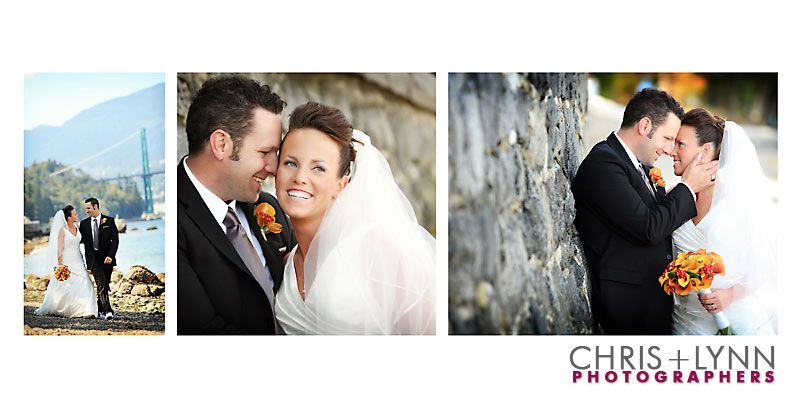 Low-rider bike +super-fun wedding party= good times!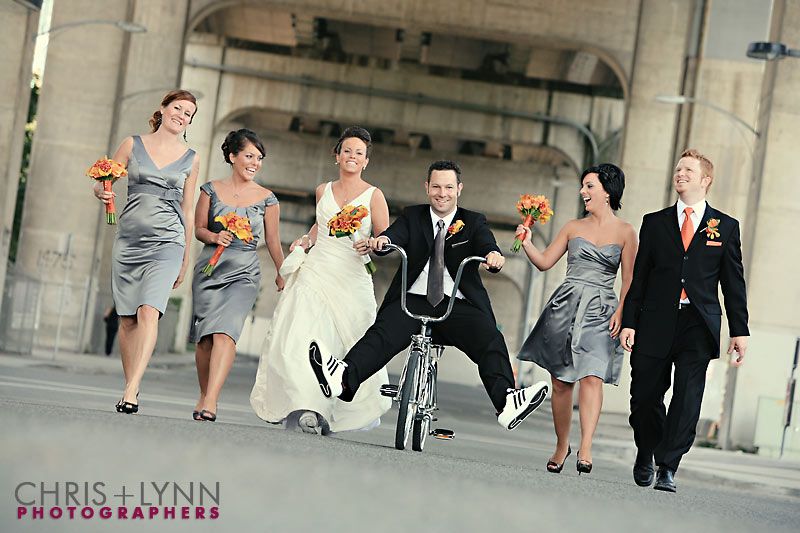 The grey & orange colour combo was unique & a little sassy! Love it!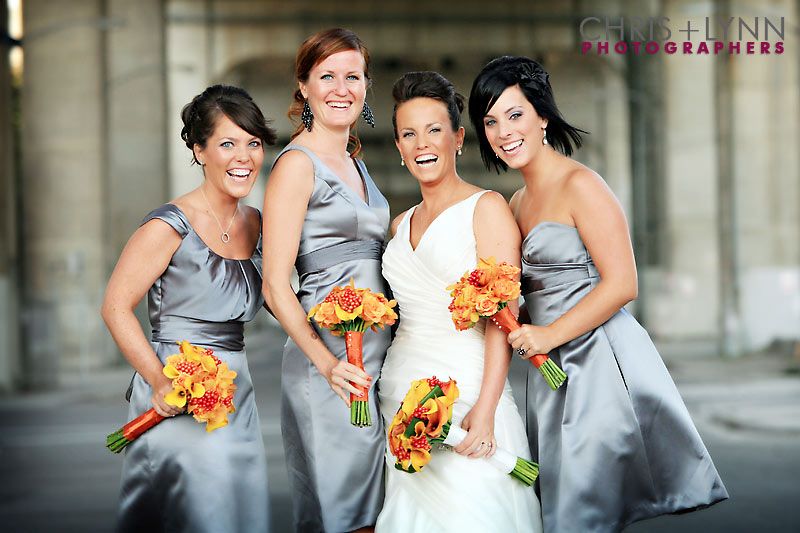 Brix Restaurant & Wine Bar
is in a 1912 heritage building & its centre patio has the romantic feel of European courtyard - the perfect spot to exchange vows.
A bit of a different perspective.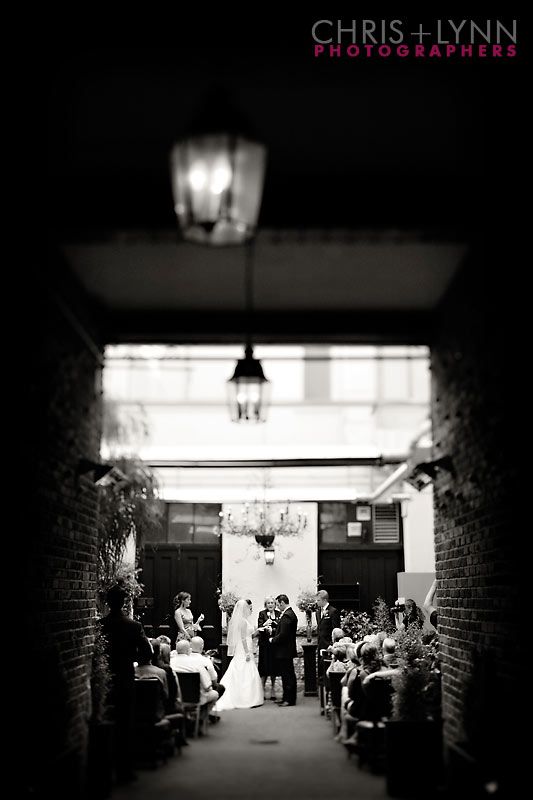 These two were so excited to be getting married!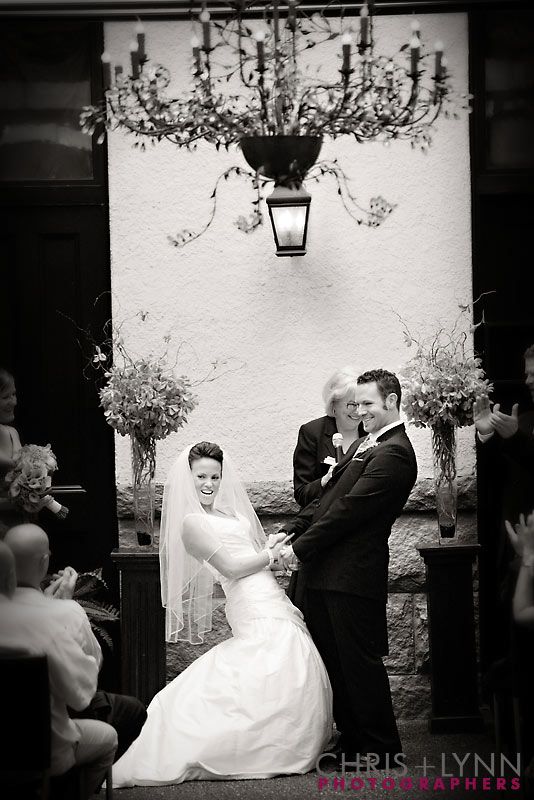 Husband & wife!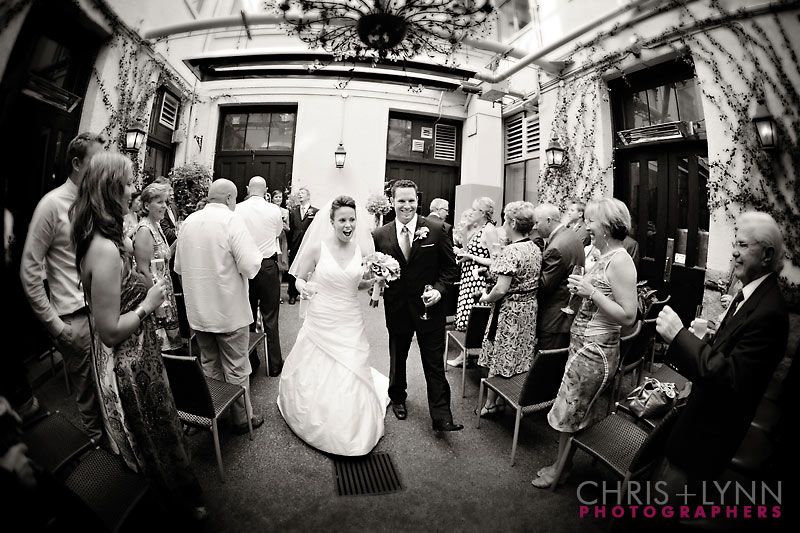 Some of their beautifully simple & natural reception details included pebble stones for napkin rings, orange blossoms, and candles. I loved the display of photographs from the weddings of the couples' parents and grandparents. Photographs connect us.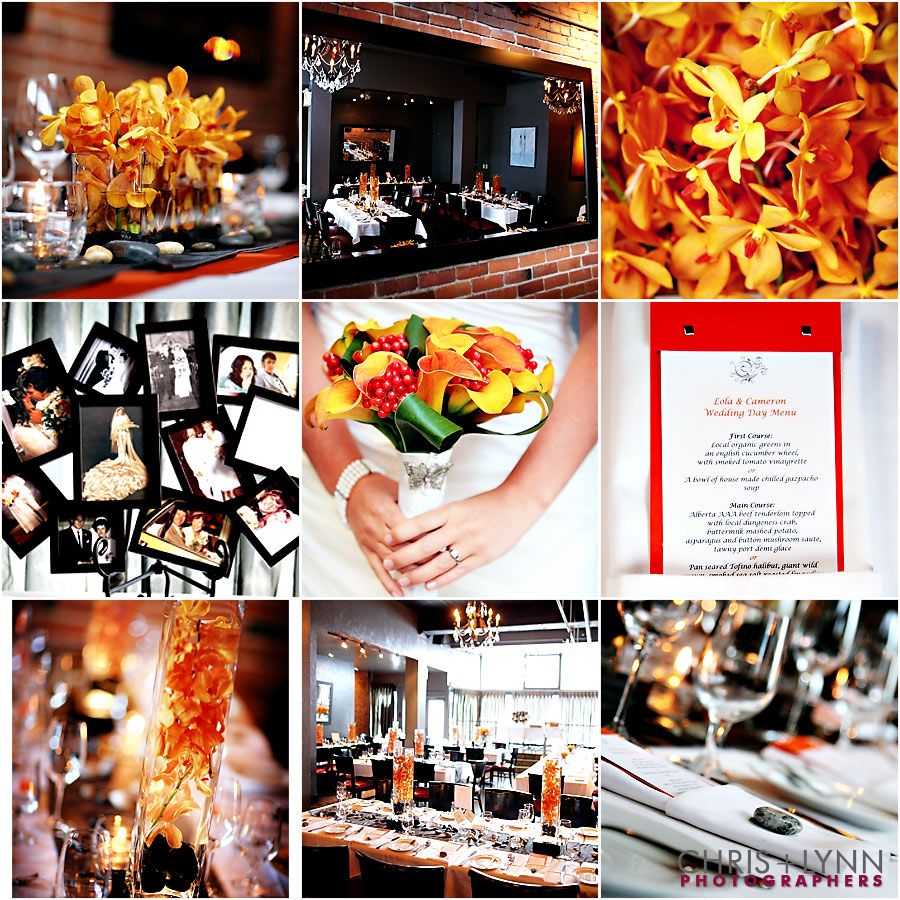 First Dance.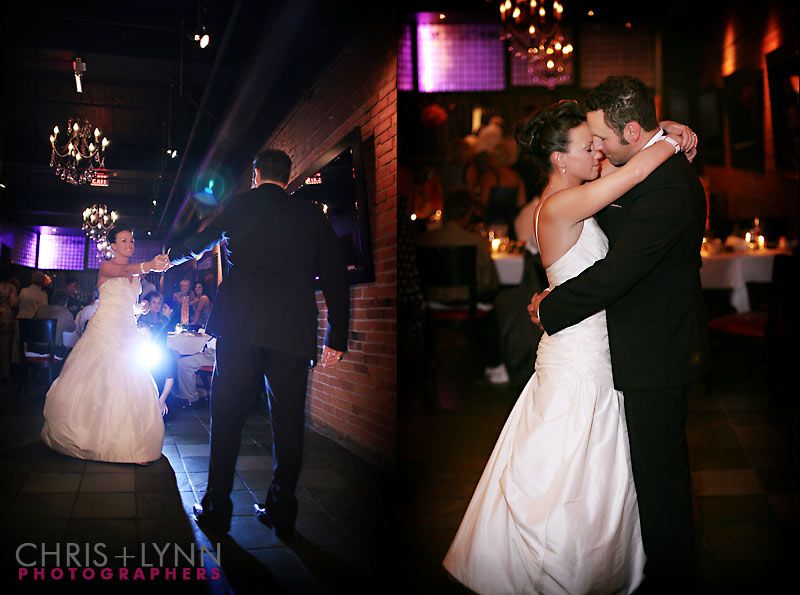 It's always fun to shoot at night & I can't wait to see these two images full page & side by side in their album.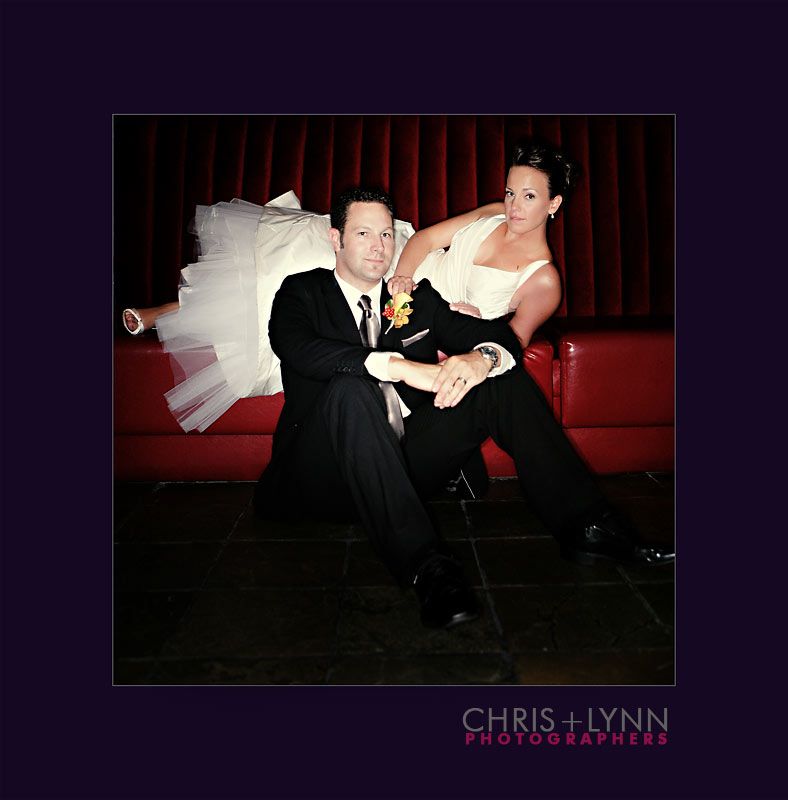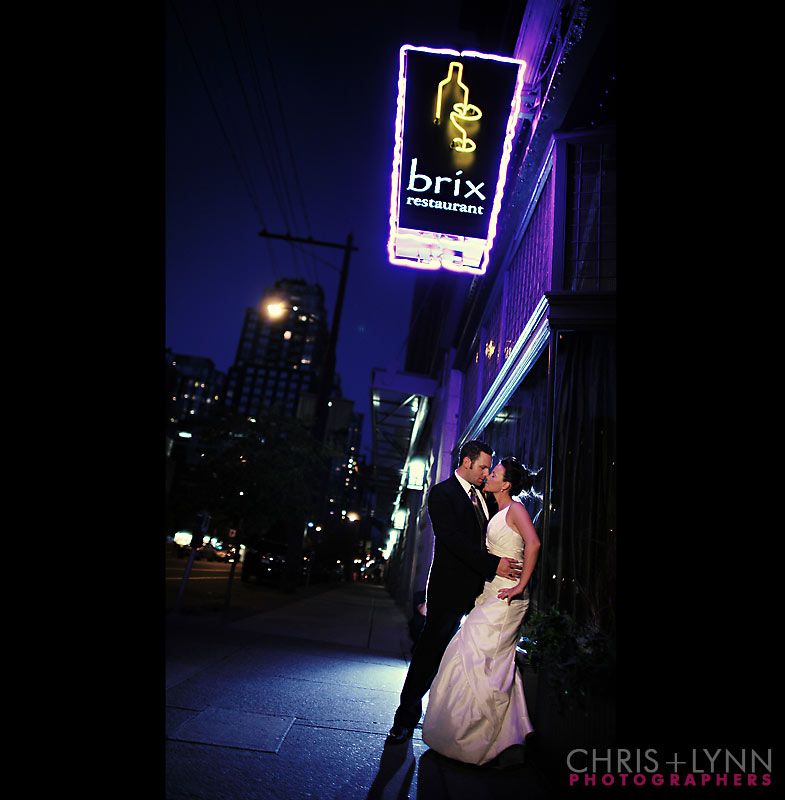 A little more night romance...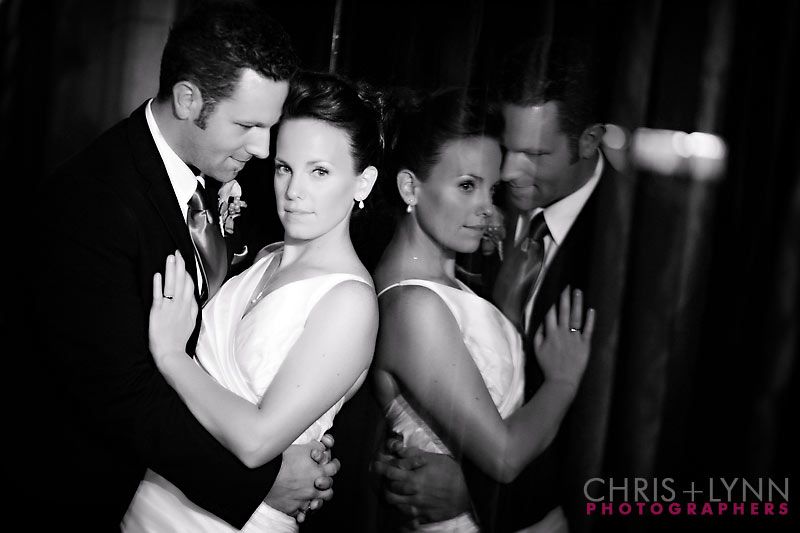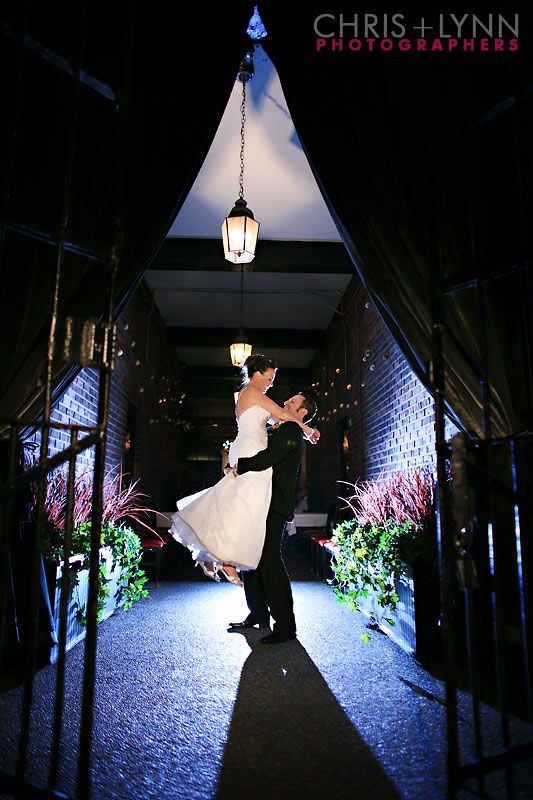 Congratulations, Lola + Cam - it was such a pleasure to be part of your day!
~~~

And yes, it is funny how life works out - like, for example, last week, life - with all its ups and downs and rounds and rounds -got in the way of all my well-intentioned blogging plans! But, we're still on the cans for comments bandwagon & we'd love to hear from you! In case you didn't read about it last year
here
and
here
, for each of your comments, we're donating one can to our
local food bank
. So, to all you blog readers who happen by here, drop by this week & give up some luv, and we will too :)
While you're at it, why not check out the blogs of tons of generous & talented photogs who are participating too from all around the country & beyond! Enjoy some gorgeous images, and give them some comment luv! Helping out has never been so easy, or so fun!
From the US of A...our fav Cali family of rockstar artists
OHANA
, the amazing
Stacey Reeves
of Dallas, Texas,
Zeidler Photography
in Minneapolis,
Caroline Ghetes
in North Carolina,
Mike Murrow
of Santa Cruz, and
Erica May
in Kansas City to name just a few!
And in beautiful BC...Van Photog leader
Tracey Heppner
,
Erin Wallis
(whoa - check out all those cans - way to go, Erin!),
Blue Olive
,
Palaez Photography
,
Kristel Wyman
,
KP Photography
,
Michael Wachniak
,
Studio Jeanie
,
Andrea Blair
,
John Heil
,
d'Soleil Studio
,
McKinnon Photography
,
Laureen Carruthers
,
The Other Angle
, and more!
And elsewhere in Canada...
David Redding
,
Rowell Photography
,
Shandro Photo
, and
Lemon Fresh Designs
It was hard to keep track of all the people joining in (my list above is far from complete!), until the inspiring (and talented and hilarious!) Scooooooooty of Louisville's
THINK PHOTOGRAPHICS
started a site of
everyone who is participating
. Thanks for keeping the canwagon chugging along!
And I can't forget a shout-out to our 2010 bride who is spreading cans for comments throughout other realms of the blogger world - check out Karen's shopping trip for her canned goods on her blog
To Be the Whole Package
So go on, leave a comment here or anywhere above and make a difference :) Thanks!